headline news world news
Israel's government on Sunday reprimanded an ultranationalist junior minister who advocated in an interview dropping a nuclear bomb on war-torn Gaza, labelling his comments "disconnected from reality". world news
Heritage Minister Amichay Eliyahu was also suspended from government meetings "until further notice", Prime Minister Benjamin Netanyahu's office said, stressing that Israel was seeking to spare "non-combatants".
Despite the immediate reprimand, the junior minister's inflammatory comments drew wide condemnation from within Israel and across the Middle East.
The Hamas militants ruling Gaza attacked Israel on October 7, killing 1,400 people, mostly civilians, and taking 240 hostages, according to Israeli officials, in the worst attack in the country's 75-year history.
Israel has vowed to destroy Hamas, heavily bombed Gaza and launched a ground invasion on the north of the besieged territory. Gaza's health ministry says 9,770 people have been killed, also mostly civilians.
Eliyahu told Israel's Kol Barama radio he was not entirely satisfied with the scale of Israel's retaliation.
When the interviewer asked whether he advocated dropping "some kind of atomic bomb" on Gaza "to kill everyone", Eliyahu replied: "That's one option."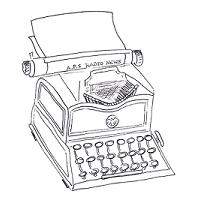 headline news world news
In a follow-up question about the hostages held in Gaza, Eliyahu said that "in war we pay a price".
"Why are the lives of the hostages… more important than the lives of the soldiers?" he said.
The Hostages and Missing Persons and Families Forum, representing relatives of people taken by Hamas, slammed Eliyahu's "reckless and cruel" statements.
"International law, along with fundamental principles of human morality and common sense, strictly prohibits the use of mass destruction weapons," it said in a statement.
Following the outcry over his remarks, Eliyahu said in a post on X, formerly Twitter, that his statement about the atomic bomb was "metaphorical" and that Israel was "committed to doing everything possible to return the hostages safe and sound".
Israel has never admitted to having a nuclear bomb.
Arab League chief Ahmed Aboul Gheit said Eliyahu's remarks reveal that "Israel possesses nuclear weapons, which is an open secret".
"But it confirms the truth of the racist view Israelis hold against Palestinians. This is the true face of the occupation government."
Saudi Arabia criticised the Netanyahu government for not dismissing him.
"Failing to immediately dismiss the minister from the government and simply freezing his membership reflects the height of disdain for all human, moral, religious and legal standards and values of the Israeli government," the Saudi foreign ministry said in a statement.
Jordan said the minister's remarks were a "call for genocide and a hate crime" against the Palestinians.
burs-ibz-jd/fz/jsa
© Agence France-Presse
headline news world news