headline news online news
By Michael Macagnone
CQ-Roll Call
Washington (TNS) — An Alabama official asked the Supreme Court on Monday to halt a lower court's order for a special master to draw a new congressional map before the 2024 election. online news
The application, from Secretary of State Wes Allen, comes just three months after the justices ruled the state's first map likely violated the Voting Rights Act because it only has a single district where Black voters would have the opportunity to elect candidates of their choice.
Since then, a three-judge panel struck down revised district lines drawn by state lawmakers and ordered a special master to draw proposed maps with a second majority-minority district in the state. Allen's application argues that the justices should step in and pause that order because it would go against other redistricting concerns.
"The question now is a different one: whether a State must sacrifice traditional districting criteria to join voters from different communities, based on their race, to hit a 50-percent racial target, 'or something quite close to it,'" Allen wrote. "The answer should be a resounding no."
Absent another ruling from the three-judge panel or the Supreme Court, the special master has a Sept. 25 deadline to file proposed new maps. The justices are expected to act on the application in the next few days.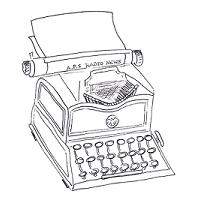 Earlier Monday, the three-judge panel denied Allen's effort to stop their order for a new map, writing that Alabama would likely lose at the Supreme Court.
"The Secretary has lost three times already, and one of those losses occurred on appeal," the panel's ruling said.
Black voters make up more than one-quarter of the state's population and currently make up a majority of one of the state's seven congressional districts.

Voters and groups in the state challenged the state's congressional map as a violation of the VRA in 2021, which the three judges agreed with and ordered a new map.
The Supreme Court paused that ruling until its decision in June.
Two months ago, in response to that ruling, the state passed a new map that has one majority-Black voting-age district and a second with a roughly 40 percent Black voting-age population.
The state has argued that the new map united the so-called "Black Belt" of communities across the central portion of the state without contorting the map to draw a second district.
The challengers disagreed and asked the three-judge panel to reject the new map. The panel agreed in an order last week and appointed a special master to draw a new map.
Ryan Tarinelli contributed to this report.
©2023 CQ-Roll Call, Inc. Visit at rollcall.com. Distributed by Tribune Content Agency, LLC.
headline news online news