economy news online
Stock markets fell on Tuesday as investors were split between fears that the US Federal Reserve will maintain its aggressive anti-inflation measures and growing optimism over China's economic reopening. news online
Meanwhile, oil prices tumbled, with the price of Brent crude briefly falling below $80 for the first time since January, when prices began to rise ahead of Russia's invasion of Ukraine.
London, Frankfurt and Paris equity markets all closed lower after Asia mostly fell.
Wall Street extended losses in late morning trading following a sell-off the previous day.
Data showing a forecast-busting jump in activity in the US services sector last month raised the prospect that the Fed will not back down from sharp rate increases when it meets next week.
Monday's data followed robust jobs figures last week and a jump in wages that give the central bank more room to cool the US economy.
Market analyst Michael Hewson at CMC Markets said the strength of the services sector data "appears to have upset the conventional wisdom that inflation might come down quite quickly, given the resilience of the numbers, as well as the rebound in wages growth seen in Friday's payrolls report."
That has investors spooked again over what the Fed will do and the possibility it may push the US economy into a deep recession to tame inflation.
"Worries that the Fed could unwrap an unwelcome present of another super-sized rate hike when policymakers meet next week are sprinkling Christmas fear on indices," said Susannah Streeter, senior investment and markets analyst at Hargreaves Lansdown.
"Speculation is swirling that central banks will have to be more Scrooge-like and make borrowing even more expensive to rein in inflation," she said.
Markets had been running higher ahead of the jobs figures after a surprise drop in inflation and comments from Fed boss Jerome Powell that the bank was likely to raise rates at a slower pace.
Bets have increased on borrowing costs rising higher than five percent next year — from the current range of 3.75-4.0 percent — before the bank pauses, with no cuts seen until 2024.
"There is a prominent undercurrent of concern that the Fed is going to overtighten and trigger a deeper economic setback," said Briefing.com analyst Patrick O'Hare.
Analysts said concerns over the Fed have overshadowed China's easing of zero-Covid policies following nationwide protests over the measures, which have hammered the world's second biggest economy.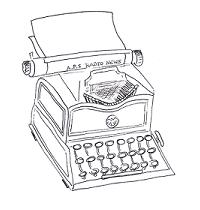 Despite the prospect of higher Chinese demand for oil as the economy reopens, crude prices fell as an EU embargo on Russian oil and a G7-EU price cap on the country's exports came into force on Monday.
"It seems that the only thing guaranteed in the oil market for now is volatility," said OANDA trading platform analyst Craig Erlam.
After European stock markets closed, the price of Brent crude briefly fell below $80 for the first time since January, as the market is swept by volatility over the price cap and worries about global demand as central banks jack up interest rates.
CMC Markets's Hewson said traders were also doubting how much of an economic boost the Chinese measures will provide.
"Hopes of a demand boost from a China reopening have been tempered by the realisation that while infection rates remain high any recovery will be muted at best," he said.
The dollar lost ground against other major currencies after gains on Monday.
Key figures around 1630 GMT
New York – Dow: DOWN 0.7 percent at 33,723.65 points
EURO STOXX 50: DOWN 0.4 percent at 3,939.19
London – FTSE 100: DOWN 0.6 percent at 7,521.39
Frankfurt – DAX: DOWN 0.7 percent at 14,343.19
Paris – CAC 40: DOWN 0.1 percent at 6,687.79
Tokyo – Nikkei 225: UP 0.2 percent at 27,885.87 (close)
Hong Kong – Hang Seng Index: DOWN 0.4 percent at 19,441.18 (close)
Shanghai – Composite: FLAT at 3,212.53 (close)
Euro/dollar: UP at $1.0518 from $1.0495 on Monday
Dollar/yen: DOWN at 136.52 yen from 136.78 yen
Pound/dollar: UP at $1.2237 from $1.2186
Euro/pound: DOWN at 85.96 pence from 86.06 pence
West Texas Intermediate: DOWN 2.7 percent at $74.87 per barrel
Brent North Sea crude: DOWN 2.8 percent at $80.35 per barrel
burs-rl/kjm
© Agence France-Presse. All rights are reserved.
economy online news