headlines news online
US senators have warned China against cracking down on rare widespread protests, saying that any use of force would impact relations with Washington. news online
In a letter made public Friday, 42 members of the 100-strong Senate recalled the Chinese Communist Party's violent suppression of a student-led democracy uprising centered in Tiananmen Square in 1989.
"We caution the CCP in the strongest possible terms not to once again undertake a violent crackdown on peaceful Chinese protesters who simply want more freedom," said the letter sent Thursday to the Chinese ambassador in Washington, Qin Gang.
"If that happens, we believe there will be grave consequences for the US-China relationship, causing extraordinary damage to it."
The letter was led by Republican Senator Dan Sullivan and Democratic Senator Jeff Merkley. It was signed by senators from both parties but mostly Republicans, including the party's leader in the Senate, Mitch McConnell.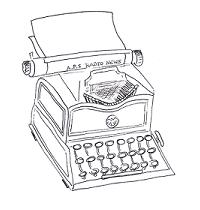 President Joe Biden's administration has been cautious in its public remarks about the protests, emphasizing the right to air grievances peacefully.
State Department spokesman Ned Price said Friday that the people of China should have "the same universal rights that people around the world have" on peaceful assembly.
"We've been clear that people in the PRC have a right, of course, to peacefully protest without fear," Price said, referring to the People's Republic of China.
Secretary of State Antony Blinken earlier called the repression of any demonstrations a "sign of weakness."
China witnessed its most widespread demonstrations since Tiananmen Square starting last weekend sparked by anger over stringent anti-Covid lockdowns, with the protests expanding into calls for more political freedom.
China's vast security apparatus mobilized quickly to smother the rallies although the government also moved to unwind some Covid restrictions.
sct/tjj
© Agence France-Presse. All rights are reserved.
headlines news online
Notes from APS Radio News
In the US, where, according to Statista, the virus was associated with an average mortality rate of .07% and a recovery rate of 99% for most age groups, lockdowns and restrictions were imposed in many states, by way of an "emergency" that had been declared by the then Trump administration.
Statista is an award-winning service that compiles and analyzes various types of data for governments and corporations.
Dr. John Ioannidis of Stanford University analyzed and published the results of infection fatality rates, in terms of age groups.
His results included these findings:
"The real-world risk of dying from COVID-19 based on published data from the Irish census bureau and the central statistics office for 2020 and 2021 is as follows: For people under 70, the death rate was 0.014%; under 50 years of age, it was 0.002%, which equates to a 1 in 50,000 risk, or about the same as dying from fire or smoke inhalation. Under 25 years of age, the mortality rate was 0.00018%, or 1 in 500,000 risk of dying from COVID-19."
As a result of lockdowns, by October 2020, over 100,000 were closed, many permanently.
Eventually shortages of some supplies and services resulted.
In 2020 and 2021, hundreds of thousands of people often demonstrated in major European cities, protesting restrictions, lockdowns, vaccine mandates and mask rules.
While observers say that China's lockdowns have been especially harsh, in a number of ways China has been repeating lockdowns that were imposed in the past during the past few years, they maintain.