economy online news
Procter & Gamble reported a dip in quarterly profits Thursday, following a decline in sales as the consumer products giant offset lower volumes with pricce increases. online news
Executives described consumers as generally resilient as the maker of Bounty paper towels and Tide clothing detergent reported profits in line with analyst expectations.
Chief Executive Jon Moeller said results were "solid" despite a "very difficult cost and operating environment" in which some raw materials remained under inflationary pressures and the strong dollar stayed a headwind.
Overall profits declined seven percent to $3.9 billion following a one percent drop in sales to $20.8 billion.
Chief Financial Officer Andre Schulten said the alterations in consumer behavior to price hikes has been less significant than in the past, attributing the change in part to P&G's introduction of "value" versions of well-known products.
These include Charmin Essentials, which sell for $15.67 for 18 "mega rolls" at Walmart, compared with $28 for the "ultra soft" version of the toilet paper.
"Consumers don't stop washing their hair or doing their laundry," Schulten said on a conference call with reporters. "And within our brands, we've provided choices for those consumers who are more value conscious."
In fabric care, price increases boosted organic sales, but the company cited volume declines in Europe due to increased pricing.
In health care, volumes were hit by the loss of sales in Russia and Covid-19 disruptions in China, but a severe cough and cold season boosted volumes of some products.
Schulten said the company had announced additional price increases "over the next couple of months" and expects consumers to remain resilient.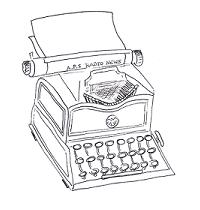 "We are quite confident that consumers are going to hold up well over the next few quarters," he said.
Shares of P&G fell 2.6 percent to $141.70 in pre-market trading.
jmb/caw
© Agence France-Presse. All rights are reserved.
economy online news
Notes from APS Radio News
From the early part of March 2020 to April 15, 2022, the US Federal Reserve had been increasing its holdings by nearly $5 trillion dollars.
It did this each month of that period by buying billions of dollars of corporation and government bonds, in effect, infusing massive amounts of money into the economy.
And, as the FRED graph shows, it did so at rapid rate or at a high rate of velocity.
Economists say that when massive amoutns of fiat money are infused into the economy at high rates of velocity, the likelihood of noticeably higher rates of inflation is made greater.
A number of other central banks followed a similar policy.
For example, between late February 2020, even days before the media started fixating on the virus thingy, and March of last year, the European Central Bank embarked on its own version of monetary expansion.
During that period, the ECB increased its holdings by over 5 trillion euros.
The Bank of Japan also increased its holdings.
Between February of 2020 and the early part of 2022, it had increased its holding by a few hundred trillion Yen.
For a number of years, including the Bank of Japan, major central banks have kept their interest rates low.
For its part, the Bank of Japan kept its interest rates at negative rates, meaning that depositors had to pay banks to hold their money.
During and before the pandemic, major corporations had increased the number of mergers and acquisitions, as those entities were able to make their purchases using inexpensive money and higher stock valuations.
The other part of the equation was that of supply.
As a result of lockdowns, many small and medium-sized businesses were closed.
Shipping ports had lost workers, and truck drivers going to those ports had to wait in long lines, as a result.
In effect, well before Russia's invasion of Ukraine, shortages of various goods and services developed.
The invasion and sanctions imposed have aggravated shortages of commodities like petroleum and grain.
And there have been instances of price gouging.
economy online news