headline news world news
Russia's private army Wagner claimed Saturday the total control of the east Ukrainian city of Bakhmut, the epicentre of fighting, as Kyiv said the battle was continuing, while admitting the situation was "critical". world news
The announcement by Wagner came as Ukrainian President Volodymyr Zelensky took part in the G7 summit in Japan.
Bakhmut, a salt mining town that once had a population of 70,000 people, has been the scene of the longest and bloodiest battle in Moscow's more than year-long Ukraine offensive.
The fall to Russia of Bakhmut, where both Moscow and Kyiv are believed to have suffered huge losses, would allow Moscow to bring home a victory after a series of humiliating defeats.
It would also come before a major counteroffensive that Kyiv has been preparing for months. Zelensky himself has said that the fall of the city would open the way for Russian troops to capture more parts of Donbas.
Wagner's boss Yevgeny Prigozhin claimed the city had fallen to his mercenaries in a video posted on Telegram, in which fighters held Russian flags against a backdrop of ruins.
"Today on May 20, around midday, Bakhmut was taken in its entirety," Prigozhin said in the video, adding that Wagner fighters would search the captured city before handing it over to the official Russian army.
"By May 25 we will completely examine (Bakhmut), create the necessary lines of defence and hand it to the military," Prigozhin said. "We ourselves will go into field camps."
Artillery sound could be heard in the background of Prigozhin's video.
"Bakhmut will be liberated"
Ukraine, which earlier this month claimed successes in and around Bakhmut, said the battle was not over.
"Heavy fighting in Bakhmut. The situation is critical," deputy defence minister Ganna Malyar posted on Telegram.
She said Ukrainian troops were "holding the defence" in the city's "Airplane area".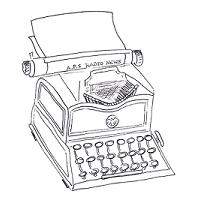 "As of now, our defenders control certain industrial and infrastructure facilities in the area," she said.
It was not possible for AFP to verify either claim.
Mykhailo Podolyak, an advisor to Zelensky, said it was not the first time that Prigozhin had made such claims, suggesting he might be trying to distract attention from Zelensky diplomatic successes at the G7 summit in Japan.
In any case, he said: "Bakhmut will be liberated, just like any other territory of Ukraine."
Podolyak was speaking hours after Zelensky made a surprise appearance at the G7 summit in Hiroshima, Japan — another diplomatic coup a day after he attended the Arab League summit in Saudi Arabia.
Zelensky, who was flown in on a French government plane, was able to meet not just G7 leaders but those from other key international players such as the unaligned powers Brazil and India.
The fruits of his diplomatic efforts have already paid off, with the US announcing on Friday that it would allow Kyiv to acquire F-16 fighter jets, the most sophisticated material yet supplied by the West.
ICC denounces Moscow warrant
Prigozhin meanwhile continued his running battle with Russia's military establishment.
"The operation to capture Bakhmut — the Bakhmut meat grinder — lasted 224 days," Prigozhin said, wearing a camouflage uniform. Moscow's losses would have been far smaller if it was not for incompetent generals, he added.
Wagner, which spearheaded the fight for Bakhmut, is believed to have suffered huge losses in the months-long storming of the city. Prigozhin has long complained about Wagner not being given the appropriate amount of ammunition.
"There was only Wagner here (in Bakhmut)," he said in the video. "We fought not only the Ukrainian army here, we fought Russian bureaucracy."
He blamed Defence Minister Sergei Shoigu and Chief of General Staff Valery Gerasimov for turning the offensive into "their own amusement".
"One day in history they will pay for their actions," Prigozhin said.
The two camps are now awaiting a counteroffensive announced by Ukrainian authorities who are backed by Western arms deliveries. Zelensky said recently that his army needs more time before launching the assault.
The International Criminal Court responded on Saturday to the previous day's news that Moscow had put its prosecutor Karim Khan on a wanted list over his issuance of an arrest warrant for President Vladimir Putin.
Describing the move as "unacceptable", the Hague-based tribunal added: "The court will remain undeterred in the conduct of its lawful mandate to ensure accountability for the gravest crimes."
And the Vatican said Saturday that Pope Francis had asked Cardinal Matteo Zuppi, head of the Italian bishops' conference, to lead a peace mission to try to stop the fighting.
bur/jj/cw
© Agence France-Presse. All rights are reserved.
headline news world news