economy online news
Wall Street stocks rallied for a second straight session Monday ahead of major earnings reports this week and amid expectations the Federal Reserve will moderate its aggressive anti-inflation posture. online news
An ebbing in inflation and disappointing December retail sales have set the stage for the Fed to pivot somewhat after a series of large interest rate hikes.
Analysts pointed to a Wall Street Journal report signaling the likelihood of a smaller 25-basis point increase when the Fed next meets at the end of this month.
"The market seems to be leaning slightly towards the conclusion that in time, the Fed will take its foot off the brake and that will be the signal for better economic times, better earnings and better stock prices," said economic forecaster Hugh Johnson Economics.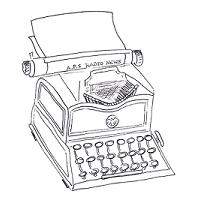 The Dow Jones Industrial Average finished up 0.8 percent at 33,629.56.
The broad-based S&P 500 advanced 1.2 percent to 4,019.81, while the tech-rich Nasdaq Composite Index jumped 2.0 percent to 11,364.41.
This week's calendar includes earnings reports from Boeing, Microsoft and Verizon. Analysts currently expect the S&P 500 companies to see a 4.6 percent drop in year-over-year profits, according to FactSet.
Also on the agenda is the government's first assessment of gross domestic product for the final quarter of 2022. Analysts estimate the world's biggest economy will grow 2.6 percent.
Among individual companies, Salesforce rose 3.0 percent following a Wall Street Journal report that activist fund Elliott Management took a multi-billion stake in the software giant.
Spotify Technology won 2.1 percent after announcing it was cutting six percent of its roughly 10,000 employees in the latest cost-cutting announcement among technology companies.
jmb/bys
© Agence France-Presse. All rights are reserved.
economy online news