economy online news
Wall Street worked to bounce back from a grim end last week as major indices closed higher on Monday while traders eye upcoming earnings of retailers. online news
The broad-based S&P 500 finished 0.3 percent higher at 3,982.35, while the Dow Jones Industrial Average rose 0.2 percent to 32,889.29.
The tech-rich Nasdaq Composite Index picked up 0.6 percent to 11,466.98.
"US stocks are posting a decent relief rally as the bond market selloff takes a break following a round of mixed data and nothing new from the (Federal Reserve)," said Edward Moya of trading platform Oanda.
But he added that "the economy still looks too strong for disinflation trends to resume," suggesting the Fed has more work to do to cool inflation, creating a tough environment for stocks.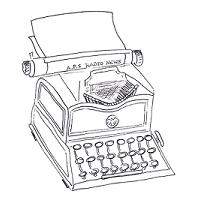 The central bank has raised interest rates multiple times to rein in decades-high inflation, and data indicating the economy remains hotter than hoped is raising concern that rates could remain higher for a longer period.
While new orders of big-ticket US manufactured items slipped in January, according to government data released Monday, this was influenced by volatility in the aircraft segment.
"It's a confusing day… there're a lot of crosscurrents at work here," said Nick Reece of Guiness Global Investors.
He added that there is a "higher-for-longer theme now" when it comes to interest rates, and this is being priced into the bond market.
"That's going to continue to put some valuation pressure on the market, particularly on tech stocks," he said.
Meanwhile, investors are watching for retailers' earnings, with major names such as Target and Costco set to report results this week.
bys/bgs
© Agence France-Presse. All rights are reserved.
economy online news