economy news online
The US manufacturing sector contracted in November for the first time since mid-2020 when the country struggled with the coronavirus pandemic, data showed Thursday, as efforts to cool the economy bite. news online
While manufacturing output held up despite previous logistics disruptions and shortages, new orders — along with exports and imports — are shrinking, data showed.
The Institute for Supply Management's (ISM) manufacturing index dropped 1.2 points to 49 percent in November, lower than analysts expected and below the 50-percent threshold indicating growth.
The Purchasing Managers Index is "at its lowest level since the coronavirus pandemic recovery began," said ISM manufacturing survey chair Timothy Fiore in a statement.
Businesses are seeing "softening new order rates" while companies are preparing for lower output in the future, Fiore added.
Data also showed new export orders shrinking for a fourth straight month and the employment index moving into contraction.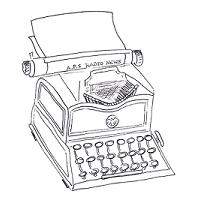 "Panelists' companies confirm that they are continuing to manage head counts through a combination of hiring freezes, employee attrition, and now layoffs," said the ISM report.
But order backlogs, prices and now lead times are also "declining rapidly, which should bring buyers and sellers back to the table to refill order books," it said.
The latest figures come on the heels of an aggressive campaign by the US Federal Reserve to ease demand and tamp down prices, as households battle decades-high inflation levels.
"Manufacturing clearly is struggling in the wake of significantly higher borrowing costs," said Kieran Clancy, senior US economist at Pantheon Macroeconomics.
But the survey data also tell a story of improved supply, which points to improvements in inflation ahead. This gives the Fed room to slow its pace of rate hikes, Clancy said.
"Consumer goods are slowing down in several of our markets, although the US economy seems decent," said one survey respondent in the ISM report, adding that the same cannot be said of Europe's economy.
Another respondent added that there remain "concerns about the impact of rising interest rates on customers," and uncertainty on customer behavior in 2023.
bys/mlm
© Agence France-Presse. All rights are reserved.
economy online news