world news online news
Washington faced pushback at the World Trade Organization on Wednesday over its new, lucrative green subsidies, with the European Union, Britain and others warning they risk upending global supply chains. online news
Several concerns were raised during the first day of the US Trade Policy Review — a process all 164 WTO members undergo every few years, where their practices are scrutinised by the rest.
Washington's key allies in Europe voiced relief at improved trade relations after a few "complicated years".
But EU ambassador Aguiar Machado said the bloc continued to have "serious concerns about the impact of some US policies on trade", warning "there continue to be strong inward-looking tendencies in US trade policy, favouring domestic sectoral interests".
He highlighted the recent adoption of Washington's landmark Inflation Reduction Act, which contains around $370 billion in subsidies for green energy, as well as tax cuts for US-made electric cars and batteries.
Several EU leaders, including French President Emmanuel Macron, have warned the subsidies are enticing European companies to relocate to the United States.
Machado cautioned that "many of the generous subsidies provided for in the act tilt the playing field in favour of the US producers in key technology sectors including, but not limited to, the automotive sector.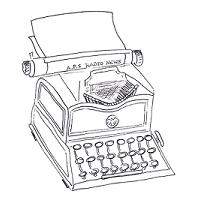 "Certain elements of the legislation, such as those subsidies dependent on the use of domestic goods and domestic production, are discriminatory and need to reconcile with US's WTO obligations," he warned.
Bold action
His concerns were echoed by several other members, including Britain and Japan.
The US ambassador to the WTO, Maria Pagan, stressed the subsidies were needed in the race to battle climate change.
"We will not meet our… climate goals without bold action to promote major new investments in clean energy technology, especially incentives for electric vehicle production and their adoption," she told the forum.
She said the act, along with a bipartisan infrastructure law, were "key tools to meet these critical objectives".
"Both laws provide incentives to encourage a rapid transition to clean transport. They ensure we can create more diverse and robust supply chains and promote the domestic adoption of clean vehicles."
While the new act may help the United States reach its climate goals, Britain warned it could complicate the task for others.
UK ambassador Simon Manley said his government had "serious concerns about some of the policies" within the act, cautioning they would "inadvertently harm British businesses and impact global supply chains in batteries, electric vehicles and wider renewables.
"It is in all our interests to ensure that we don't disrupt trading links in key industries that are essential for us all if we want to reach net zero" greenhouse gas emissions, he said, voicing hope that a solution could be found.
"We should all work together to ensure we can achieve our shared ambitions for a greener and more sustainable future in a way that preserves the multilateral trading system and respects WTO rules."
nl/rjm/bp
© Agence France-Presse. All rights are reserved.
world news online news