economy news online
Eurozone and US stocks fell Thursday as US jobs data added to concerns the Federal Reserve will push on with hikes in US interest rates to fight decades-high inflation. news online
Frankfurt and Paris dipped into the red and Wall Street stocks also retreated after better-than-expected US employment data.
It came hard on the heels of the release a day earlier of the minutes from the Fed's December meeting indicating officials intend to keep hiking rates and will not ease policy until prices are under control.
Traders are jittery that the central bank will tip the economy into recession.
Frankfurt was 0.5 percent lower and Paris dipped 0.3 percent in mid-afternoon trading. London bucked the trend, up 0.6 percent.
Shortly after opening, the Dow Jones Industrial Average fell 1.2 percent.
"The backtracking has a lot to do with concerns that the Fed will keep frontrunning the likelihood of more rate hikes because of the enduring strength of the labour market that threatens to keep wage-based inflation pressures on the high side," Patrick J. O'Hare from Briefing.com said.
Amazon shed 1.1 percent as it announced it was cutting 18,000 jobs in the largest downsizing in the online giant's history.
The Fed has raised interest rates seven times in the past year to try cool demand and rein in soaring inflation.
Traders are awaiting the release of further US jobs data at the end of the week.
Oil recovers
Stock markets had mostly extended the solid start to the year earlier Thursday, as China reopens its economy from lockdowns.
Oil prices recovered after heavy losses.
The upbeat mood had been boosted by signs that China is implementing policy changes to make it a more attractive location for investment.
A decision allowing Ant Group to raise $1.5 billion in funding was seen as an indication that authorities' long-running crackdown on the tech sector could be coming to an end.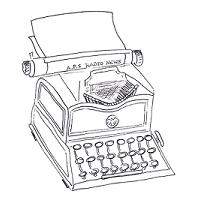 Fresh measures to support the struggling property sector have also been unveiled.
Reports that Beijing was considering lifting a two-year ban on some imports of Australian coal, as well as a slight thawing of ties with Washington, were also providing some hope for the year ahead.
That all comes against the backdrop of a rollback of the country's strict zero-Covid policy, which had sapped economic growth since the start of the pandemic.
The move has fanned hopes that the world's second-largest economy will bounce back after three years of lockdowns and tough restrictions, though the surge in infections in recent weeks has also raised concerns about the near-term outlook.
"The medium-term prospects still appear quite bullish, especially if China can bounce back strongly later this year and fully transition to living with Covid, like much of the rest of the world," said analyst Craig Erlam at trading firm Oanda.
Crude prices jumped but were still well down on the week, as demand outlook remains weak owing to China's Covid crisis keeping people at home and Europe's mild winter lowering energy use.
In a sign that the energy crisis may be easing, natural gas prices in Europe are at their lowest levels since November 2021, wiping out the rises seen after Russia's invasion of Ukraine.
Key figure around 1445 GMT
London – FTSE 100: UP 0.6 percent at 7,633.10 points
Frankfurt – DAX: DOWN 0.5 percent at 14,412.68
Paris – CAC 40: DOWN 0.3 percent at 6,755.93
EURO STOXX 50: DOWN 0.5 percent at 3,952.52
New York – Dow: DOWN 1.2 percent at 32,873.73
Tokyo – Nikkei 225: UP 0.4 percent at 25,820.80 (close)
Hong Kong – Hang Seng Index: UP 1.3 percent at 21,052.17 (close)
Shanghai – Composite: UP 1.0 percent at 3,155.22 (close)
Brent North Sea crude: UP 0.3 percent at $78.05 per barrel
West Texas Intermediate: UP 0.2 percent at $72.99 per barrel
Euro/dollar: DOWN at $1.0551 from $1.0611 Wednesday
Pound/dollar: DOWN at $1.1917 from $1.2055
Euro/pound: UP at 88.54 pence from 87.94 pence
Dollar/yen: UP at 133.66 yen from 132.67 yen
dan/axn/bcp-kjm/fb
© Agence France-Presse. All rights are reserved.
economy news online