world news bulletin news
The United States and China sparred over trade issues Friday but promised to keep lines of communication open as Beijing's commerce minister paid a rare visit after a period of soaring tensions. bulletin news
Minister Wang Wentao met US Trade Representative Katherine Tai on the sidelines of an Asia-Pacific Economic Cooperation trade meeting in Detroit, a day after he saw his counterpart Gina Raimondo in Washington.
Tai "discussed the importance of the US-China trade relationship in the global economy and the need for both sides to continue engaging with one another," her office said in a statement.
China's state-run Xinhua agency said that the meeting in Detroit was "candid, pragmatic and in-depth."
It said Wang raised concern about US trade policies as well as on Taiwan, the self-ruling democracy which Beijing claims and has not ruled out taking by force.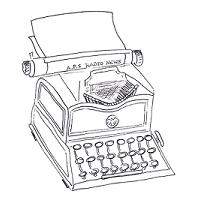 Both Tai and Raimondo in turn voiced concern about China's actions against US companies. China recently restricted purchases from US chip giant Micron, citing security risks.
The move was widely interpreted as retaliation after President Joe Biden imposed a sweeping ban on China's access to US advanced semiconductors, fearing that Beijing will put them to military use and dominate the global market for emerging technologies.
It was one of the first visits by a high-ranking Chinese official since Biden took office, although the environment minister traveled to Washington last year.
High-level dialogue ground to a halt during the Covid-19 pandemic as Chinese officials stayed home and Biden's predecessor Donald Trump sharply raised the tone against Beijing, including over the virus.
Biden met in November with Chinese President Xi Jinping in Bali with the two leaders both saying that they would work to keep tensions in check.
But the United States erupted in outrage in February after spotting what US officials said was a Chinese surveillance drone over US soil, with Secretary of State Antony Blinken calling off a visit to Beijing.
In the most substantive attempt to restore communication, Biden's national security advisor, Jake Sullivan, met in Vienna earlier this month with top Chinese diplomat Wang Yi.
China's new ambassador to Washington, Xie Feng, also met Thursday with the State Department's third highest-ranking official, Victoria Nuland.
Xie, speaking on his arrival in Washington this week, said there were "profound differences" between the two countries.
"This relationship has gone through many twists and turns in the past half century, yet it has always been able to move ahead. The relationship is too important for us to let it fail," he said.
sct/bgs
© Agence France-Presse. All rights are reserved.
world news online news