world news online news
By Katie Forster
Ukrainian President Volodymyr Zelensky wrapped up a triumphant diplomatic offensive in Hiroshima on Sunday, heading home bearing new arms, munitions and the "unwavering" diplomatic support of G7 allies. online news
He leveraged the powerful symbolism of Hiroshima, synonymous with the horrors of war, to press partners and sceptics alike to back his defence against Russia's 15-month onslaught.
The need for his bold diplomatic gambit in Japan was underscored by setbacks on the ground back home, where Russia claimed to have taken control of the eastern city of Bakhmut after months of bloody battle.
Still Zelensky can claim victory on several fronts, having won US backing for the supply of advanced fighter jet, and the chance to woo powerful unaligned nations such as India that have not condemned Russia's invasion.
He used the emotional history of Hiroshima to drive home his despair over the destruction of his country, including the frontline city of Bakhmut, which Russian troops claim to now control.
"The photos of Hiroshima remind me of Bakhmut," he said after a visit to the city's museum, which documents the suffering caused by the 1945 US nuclear bomb attack.
"Absolute total destruction. There is nothing. There are no people."
But he vowed that like Hiroshima, Ukraine would rebuild, and joined Japanese Prime Minister Fumio Kishida in a sombre ceremony to lay flowers at a cenotaph commemorating the 140,000 people killed by the bomb.
Zelensky denied that Russian troops now occupy Bakhmut, although he acknowledged they were in the city, which has been ground into ruins in months of brutal fighting that shows little sign of slowing.
He left Japan with reassurances, however, that his allies will see out the fight, with US President Joe Biden insisting that Ukraine's backers "will not waver."
world news online news
"Putin will not break our resolve as he thought he could," Biden told reporters after meeting Zelensky.
Russia slams "propaganda show"
The White House earlier unveiled a $375-million package of US aid that includes ammunition for HIMARS rocket launchers, artillery shells, anti-tank guided missiles and thermal imaging systems.
It came after the United States lifted a veto on Ukrainian access to advanced US-made F-16 fighter jets, a significant upgrade from Kyiv's Cold War-era fleet of MiGs and Sukhois.
Beyond the promised supplies, the trip has been a major diplomatic coup for Zelensky.
It prompted an angry Moscow to denounce the entire G7 summit as a "propaganda show" that whipped up "hateful anti-Russian and also anti-Chinese messages".
Separately, the foreign ministry in Beijing said it had summoned G7 host Japan's ambassador on Sunday to protest against what it described as efforts to "smear and attack" China at the gathering.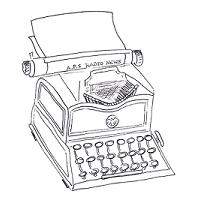 Zelensky put his country and Russia's invasion firmly at the top of the agenda and secured firm backing for key elements of his 10-point peace plan, centred on the need for a Russian withdrawal.
German Chancellor Olaf Scholz said the message from Ukraine and its allies was clear: "Russia must withdraw troops."
Any peace plan, he said, "can't simply be linked to a freeze of the conflict".
"Russia should not bet that if it holds out long enough, it will end up weakening support for Ukraine."
The summit also afforded Zelensky a rare opportunity to make his case to a handful of nations who have pointedly offered little or no condemnation of Russia's invasion.
Leaders from India, Brazil, Vietnam and Indonesia were among those invited to attend the summit as non-members.
After a one-to-one meeting, Indian Prime Minister Narendra Modi told Zelensky: "I understand your pain and the pain of Ukrainian citizens very well."
"I can assure you that to resolve this India and, me personally, will do whatever we can do."
"Emotional"
African Union chairman, the Comoros President Azali Assoumani, told AFP that Zelensky's meeting with G7 leaders and other invited countries had become "emotional" when the Ukrainian president recalled his country's travails.
"We condemned the war, we supported Zelensky, and I personally and sincerely saluted his courage," he said.
But there was one rumple in Zelensky's diplomatic charm offensive.
Brazilian President Luiz Inacio Lula da Silva, who has accused the West of "encouraging the war", did not meet his Ukrainian counterpart.
While Lula condemned the "violation of Ukraine's territorial integrity" and called for "dialogue" in group discussions, he also took a swipe at nations on the United Nations Security Council, whose permanent members are Britain, China, France, Russia and the United States.
One official present described the exchange as "frank".
"Permanent members continue the long tradition of waging unauthorised wars, whether in pursuit of territorial expansion or in pursuit of regime change," Lula said, in a seeming reference to the US-led Iraq War.
Zelensky said scheduling conflicts had prevented the pair from meeting.
Asked if he was disappointed to miss talks with Lula, he replied: "I think he is disappointed."
burs-sah/arb/qan/gil
© Agence France-Presse. All rights are reserved.
world news online news