world news online news
A woman who lied about her pregnancy to secure abortion-causing drugs during a UK pandemic lockdown was on Monday jailed for 14 months. online news
A pregnancy advisory service sent the woman the drugs in the post in May 2020 believing her to be around seven weeks' pregnant — well within the legal limit.
But a court was told that she had lied and was in fact between 32 and 34 weeks pregnant.
The legal limit for abortions in England, Scotland and Wales is set at 23 weeks and six days.
Prosecutors said the woman, who had three sons, made a number of internet searches between February and May 2020, including "how to lose a baby at six months" and "how to have an abortion without going to the doctor".
After receiving the drugs from the British Pregnancy Advisory Service (BPAS) she gave birth, although the child was pronounced dead following a call to emergency services to say that a woman was in labour.
"She lied to BPAS about how pregnant she was so they sent the tablets to her. She said she had not seen a doctor about her pregnancy because she was embarrassed," prosecutor Robert Price told Stoke-on-Trent Crown Court in central England.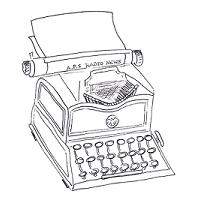 "While the baby was not full term, she was approaching that stage of development. Multiple and prolonged internet searches showed a level of planning," he added.
The judge, who described the case as "tragic", passed a 28-month sentence of which 14 months would be served in custody.
The woman, who was not named by the court, pleaded guilty to administering drugs to procure an abortion, which carries a life sentence.
The chief executive of BPAS, Clare Murphy, said they were "shocked and appalled" by the sentence and said the 19th century law used to prosecute her and others had the "harshest penalty in the world".
"There has never been a clearer mandate for parliamentary action, and the need has never been so urgent," she added.
"Over the last three years, there has been an increase in the numbers of women and girls facing the trauma of lengthy police investigations and threatened with up to life imprisonment under our archaic abortion law.
"No woman can ever go through this again… Vulnerable women in the most incredibly difficult of circumstances deserve more from our legal system."
har/phz/lcm
© Agence France-Presse. All rights are reserved.
world news online news