economy news online
UK unemployment has steadied but wages continue to lag sky-high inflation, official data showed Tuesday, fuelling a cost-of-living crisis and mass strike action. news online
The unemployment rate was unchanged at 3.7 percent in the three months to the end of November compared with the three months to the end of October, the Office for National Statistics (ONS) said in a statement.
Wages jumped 6.4 percent over the same period — but sank by 2.6 percent in real terms, with British inflation stuck at the highest level in decades.
"The real value of people's pay continues to fall, with prices still rising faster than earnings," said Darren Morgan, ONS director of economic statistics.
"This remains amongst the fastest drops in regular earnings since records began" in 2001.
With pay failing to keep pace with rampant prices, Britain is witnessing strikes across the public and private sectors.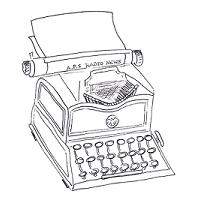 A total 467,000 working days were lost to walkouts in November, the highest level since 2011, the ONS said Tuesday.
Key affected areas included communication, transport and education.
Industrial action looks set to intensify after Britain's largest teaching and nursing unions on Monday announced further stoppages, while the government seeks to limit strikes with controversial legislation.
The ONS will publish crucial December inflation data on Wednesday.
Inflation slowed in November but remains at around the highest level in 40 years, at 10.7 percent.
Prices last year soared on supply constraints caused by Russia's invasion of Ukraine, the lifting of pandemic lockdowns and Brexit fallout.
The UK government argues that lifting pay risks worsening the inflation situation.
"We must not do anything that risks permanently embedding high prices into our economy, which will only prolong the pain for everyone," repeated finance minister Jeremy Hunt in response to Tuesday's data.
That has sparked fury from trade unions.
"Workers have been losing hundreds of pounds from their annual pay over the last year," said Paul Nowak, head of the Trades Union Congress umbrella group.
"The Conservative government will not resolve pay disputes by rushing in new laws that attack the right to strike.
"The best way to settle disputes is around the negotiating table — and with credible pay offers that protect workers from rising prices," Nowak added.
rfj/bcp/kjm
© Agence France-Presse. All rights are reserved.
economy news online
Notes from APS Radio News
From the early part of March 2020 to April 15, 2022, the US Federal Reserve had been increasing its holdings by nearly $5 trillion dollars.
It did this each month of that period by buying billions of dollars of corporation and government bonds, in effect, infusing massive amounts of money into the economy.
And, as the FRED graph shows, it did so at rapid rate or at a high rate of velocity.
Economists say that when massive amoutns of fiat money are infused into the economy at high rates of velocity, the likelihood of noticeably higher rates of inflation is made greater.
A number of other central banks followed a similar policy.
For example, between late February 2020, even days before the media started fixating on the virus thingy, and March of last year, the European Central Bank embarked on its own version of monetary expansion.
During that period, the ECB increased its holdings by over 5 trillion euros.
The Bank of Japan also increased its holdings.
Between February of 2020 and the Spring of last year, it had increased its holding by a few hundred trillion Yen.
For a number of years, including the Bank of Japan, major central banks have kept their interest rates low.
For its part, the Bank of Japan kept its interest rates at negative rates, meaning that depositors had to pay banks to hold their money.
During and before the pandemic, major corporations had increased the number of mergers and acquisitions, as those entities were able to make their purchases using inexpensive money and higher stock valuations.
The other part of the equation was that of supply.
As a result of lockdowns, many small and medium-sized businesses were closed.
Shipping ports had lost workers, and truck drivers going to those ports had to wait in long lines, as a result.
In effect, well before Russia's invasion of Ukraine, shortages of various goods and services developed.
The invasion and sanctions imposed have aggravated shortages of commodities like petroleum and grain.
And there have been instances of price gouging.
economy online news