world news online news
US Treasury Secretary Janet Yellen said Tuesday that international financial institutions like the IMF and World Bank "reflect American values" and serve as key counterweights to "unsustainable lending from others like China." online news
Speaking before the House Financial Services Committee, she sought congressional support for the United States to lend more money to such organizations, going towards helping developing countries.
"Our leadership at these institutions is one of the core ways of engaging with emerging markets and developing countries," Yellen told lawmakers.
Assistance from international financial institutions comes "with strong requirements for governance, accountability, and debt sustainability," she said.
"It serves as an important counterweight to nontransparent, unsustainable lending from others like China," she added.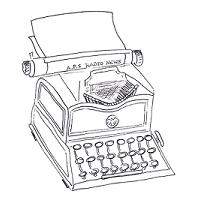 Yellen's comments come at a time of heightened tensions between the world's two biggest economies, and both are also jostling for influence in the developing world.
For now, Yellen said US authorities sought permission to continue participating in the International Monetary Fund's "New Arrangements to Borrow," a backstop to the fund's resources, and also seeks permission to lend up to $21 billion to two IMF funds.
Yellen also said she did not think China should qualify for the World Bank's loans, and that Washington would not vote in favor of the bank lending to China.
Asked about Yellen's comments that international financial institutions reflect American values, a Chinese foreign ministry spokesman said: "The IMF is not the IMF of the United States, nor is the World Bank for that matter."
US authorities have also worked to convince other countries to cease such funding.
On security issues, Yellen said: "We are looking at potential restrictions on outbound investment, that could pertain to private equity firms that invest in Chinese firms with connections to their military."
"We are worried about potential national security risks," she said.
But she stressed it is not in America's interest to stifle the Chinese people's economic progress.
"I think we gain in trying to gain from trade and investment that is as open as possible, and it would be disastrous for us to attempt to decouple from China. De-risk, yes. Decouple? Absolutely not," she said.
bys/mlm
© Agence France-Presse. All rights are reserved.
world news online news