headline news online news
The FBI frequently abused a restricted database of Americans' personal communications, looking up the names of crime victims and participants in Black Lives Matter protests and the 2021 Capitol assault, documents released Friday showed. online news
The Federal Bureau of Investigation accessed the database 278,000 times in recent years with often no justification, according to declassified opinions from the secretive Foreign Surveillance Intelligence Court.
The database includes private emails, text messages and other communications that the National Security Agency says it sweeps up when it is spying on foreigners.
Although FBI is supposed to tap the NSA database only when investigating a foreign intelligence issue, the court opinions showed they used it casually for domestic cases.
Agents ran random searches in domestic drug and gang investigations, the 2020 protest over the police murder of African American George Floyd, and the January 6, 2021 attack on the US Capitol by Donald Trump supporters.
In one case an agent ran a query into the database on 19,000 donors to a congressional election campaign.
In each of the cases, there was no foreign intelligence or domestic crime justification for the FBI accessing the database, the intelligence court said.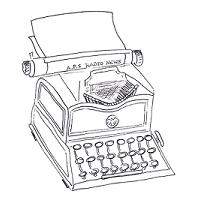 The documents were released as Congress debates the renewal of Section 702, a law that allows the NSA to access US-hosted internet accounts to surveil foreign intelligence targets.
A number of lawmakers say it needs revision to better protect personal information of Americans.
Intelligence agencies worry that could crimp their activities, but legal rights experts and Democrats said the revelations showed reforms are needed.
"The government has dramatically expanded its spying under Section 702 in ways never contemplated by Congress, but it's refusing to tell Americans what it's doing," said Patrick Toomey of the Americans Civil Liberties Union.
Senator Ron Wyden, a longtime critic of Section 702, said the intelligence court documents showed "shocking abuses" of the law.
"If Section 702 is to be reauthorized, there must be statutory reforms to ensure that the checks and balances are in place to put an end to these abuses," Wyden said.
The issue arose nearly two decades ago when the US intelligence community realized it needed to tap into the email and phone accounts of foreign intelligence targets that were hosted on US-based computers.
Both the NSA and the CIA are forbidden from spying on Americans or on foreigners inside the United States, so in 2008 Congress passed Section 702 to permit the NSA to access those US-hosted accounts.
In doing so the NSA also collects emails and phone messages of US citizens and resident foreigners who communicate with the agency's targets, or even mention an NSA target.
pmh/bgs
© Agence France-Presse. All rights are reserved.
headline news online news