world news online news
(ANS) — Reports of participating news services indicate that Ukraine's capital city of Kyiv experienced what were described as multiple blasts. Sources say that least one person was killed and a dozen were wounded. online news
For their part, Ukraine's officials are claiming that Russian forces are targeting civilians, even as there have been reports of Ukrainian armed forces targeting civilian centers Russia just over the two countries' border.
Ukraine's officials claim that the attacks occurred at a rapid rate, one that alarmed officials just 36 hours after Russia launched a barrage of missiles on Thursday to damage energy infrastructure facilities.
Officials said that residential buildings and civilian infrastructure were damaged in Kyiv on Saturday afternoon.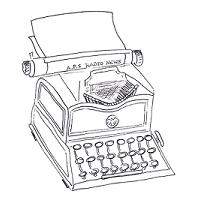 An official in the president's office reportedly published photos and video of a partially collapsed six-story hotel in Kyiv. At least one foreign journalist was said to be injured during the attacks on the capital city.
Ukraine's military head claimed that Russia had launched almost two dozen cruise missiles over Ukraine on Saturday afternoon. He mainained that Ukraine's defense forces shot down about half of those missiles.
At least four civilians were wounded in the Khmelnytskyi province of western Ukraine, according to the regional governor. Six people were wounded in the southern region of Mykolaiv, reports indicated.
Ukraine's officials are accusing Russian forces of targeting targets other than just those of infrastructure.
For their part, Russian officials have said that Ukraine has launched its own drone strikes into Russian towns near the border.
Some months ago, Ukraine lobbed a missile that hit a town in Poland.
In February, members of many families were separated, at the onset of the invasion. However, it seems that there have been reunions, causing questions about whether aspects of the war are winding down.
Russia's attacks continue to target power supplies leaving millions without electricity, according to witnesses and officials.
world news online news
Notes from APS Radio News
"The first casualty when war comes is truth"
Hiram W Johnson, isolationist Senator to the US Senate in 1917.