world news online news
Russia on Thursday rejected comments from Ukraine's most senior military official that their nearly two-year conflict had reached a stalemate, as Kyiv said fighting around a key town had eased. online news
The frontline between the Ukrainian army and Russian forces occupying the east and south of the country has barely moved since last November, despite repeated Russian strikes and a Ukrainian counteroffensive.
"No, it has not reached a stalemate," Kremlin spokesman Dmitry Peskov told reporters.
"Russia is steadily carrying out the special military operation. All the goals that were set should be fulfilled," he added, using the Kremlin's term for its full-scale military intervention.
Peskov was responding to an interview in British media with Ukraine's General Valery Zaluzhny, who said the two sides had reached an impasse along the sprawling frontline.
"Just like in the First World War, we have reached the level of technology that puts us into a stalemate," he told the Economist, adding that: "There will most likely be no deep and beautiful breakthrough."
Ukrainian forces launched a counteroffensive against entrenched Russian positions earlier this year but have struggled to gain ground as they encounter lines of heavily fortified defences.
Russia has meanwhile made limited progress in its own offensives, claiming pockets of gains in Ukraine's northeast and launching a fresh push last month to encircle the eastern Ukrainian town of Avdiivka.
Easing assaults
Ukraine said Thursday that Russia had eased assaults on Avdiivka, after weeks of intense shelling by Moscow's forces in and around the strategically important town.
Avdiivka, an industrial hub at the centre of fighting between Ukrainian and Russian forces since 2014, has been largely deserted by its civilian population.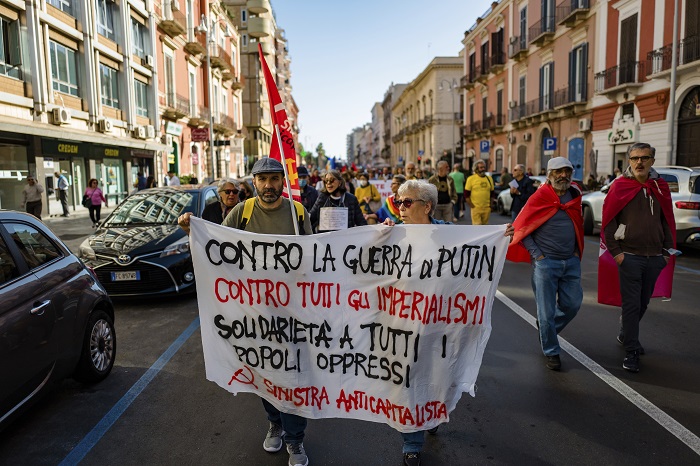 "The number of assaults there has slightly decreased," Ukrainian military spokesman Oleksandr Shtupun said Thursday.
"The enemy continues to try to surround Avdiivka, but not so actively at the moment," he added.
world news online news
In a post on social media, Ukrainian President Volodymyr Zelensky said his forces were mounting "defensive actions in Avdiivka," without providing details.
The town, which once had a population of some 30,000, lies in the eastern Donetsk region that the Kremlin claimed to have annexed last year despite not fully controlling it.
Shtupun said Russian forces could be regrouping to launch another concerted wave of attacks but claimed Ukrainian forces were largely in control.
Russian Defence Minister Sergei Shoigu said this week that Moscow's forces were making gains near Avdiivka and said Ukrainian efforts to reclaim territory were "desperate" and resulting in losses.
Ukraine has rejected claims of Russian advances.
On Thursday, Zelensky said Russia had tried to gain ground near the town of Vugledar between the eastern and southern fronts, but that Moscow's forces had sustained "heavy losses".
'Disaster' threat
Moscow meanwhile accused Ukraine of launching a wave of drones near the city of Energodar, home to the Moscow-controlled Zaporizhzhia nuclear plant.
The plant, which was captured by Russian forces in March 2022, has been rocked by repeated drone attacks and shelling that Kyiv and Moscow have blamed on each other.
"At around 12:30 pm Moscow time (0930 GMT) today, nine Ukrainian copter drones were detected and intercepted by on-duty air defence equipment near the city of Energodar in Zaporizhzhia region," the Russian defence ministry said.
world news online news
It accused Ukraine of threatening to cause a "disaster" at the plant during a routine changeover of UN nuclear agency officials, who had been monitoring safety there.
Russian diplomat Mikhail Ulyanov said earlier Thursday that Ukrainian drones had hit a hotel on the site of the nuclear plant, without providing further detail.
"Instead of keeping 'the regime of silence', the Ukrainian side undertook a massive drone attack on the town of Energodar located near the plant," Ulyanov said on social media.
AFP was not able to verify their accounts.
Fears for safety at the plant have grown since the nearby Kakhovka dam was destroyed in June, threatening the water supply used to cool the plant's nuclear reactors upstream.
The six-reactor plant has not been supplying electricity to the power grid since September 2022 but it still requires constant maintenance to prevent overheating.
bur-cad/gw
© Agence France-Presse
world news online news