headline news online news
Russia's FSB domestic security service said Monday it had killed a group of saboteurs from Ukraine that attempted to cross into a Russian border region. online news
"As a result of a clash on December 25, 2022, four saboteurs, who attempted to enter the territory of Bryansk region from Ukraine, were killed," the FSB said in a statement carried by Russian news agencies.
It added that they were carrying German submachine guns, navigation equipment and "four improvised explosive devices".
A video shared by news agencies and attributed to the FSB showed several bloodied bodies sprawled on the ground, wearing winter camouflage and carrying guns.
Russia has accused pro-Kyiv forces of a number of sabotage attacks, including a blast that damaged a bridge linking annexed Crimea to Russia.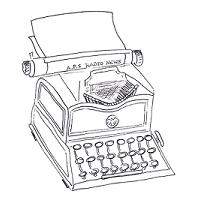 Last week, Russian lawmakers backed long prison terms for "saboteurs", pointing to emerging terror threats — including from foreigners — amid the Ukraine conflict.
bur/jmm
© Agence France-Presse. All rights are reserved
In Related News….
Ukraine Calls For Russia's Removal From UN
Ukraine on Monday called for Russia to be removed from the United Nations, where Moscow can veto any resolution as a permanent member of the Security Council.
"Ukraine calls on the member states of the UN… to deprive the Russian Federation of its status as a permanent member of the UN Security Council and to exclude it from the UN as a whole," the foreign ministry said in a statement.
The statement said that Russia "illegally occupies the seat of the USSR in the UN Security Council" since the break-up of the Soviet Union in 1991.
"From a legal and political point of view, there can be only one conclusion: Russia is an usurper of the Soviet Union's seat in the UN Security Council," the ministry added.
"Three decades of its illegal presence in the UN have been marked by wars and seizures of other countries' territories," the statement said.
The five permanent members of the 15-seat UN Security Council have veto power over UN resolutions.
bur/as/yad
© Agence France-Presse. All rights are reserved.
headline news online news