headline news online news
By Laura Rodríguez Presa and Adriana Pérez
Chicago Tribune
(TNS)
Chicago (TNS) — Chicago is a sanctuary city, a welcoming place for migrants. online news
That's what Cesar Pino Marcano, 28, heard when he arrived at the southern border of the United States seeking asylum — fleeing hunger and chasing a promised dream of a job that could pay enough to ensure the well-being of his family in Venezuela.
But when he arrived on a bus full of other people on the same path as him, it was only the cold wind of a January night that welcomed them at Union Station downtown. The group of more than 20 got off the bus and parted ways, he said, each without direction but searching for a warm place to stay.
Pino Marcano and three other men he met on his journey north from Venezuela walked to a place where they heard from other asylum-seekers that they could find space. But they were turned away because there were no more beds, Pino Marcano said.
That night the group slept under a bus shelter, but Pino Marcano found resolve.
"After everything that I've gone through to get here, spending the night in the streets of Chicago was not so harsh," he said.
Like Pino Marcano and his friends, many newly arrived migrants in Chicago now find themselves spending their days in train stations, police districts and churches, waiting for a call back from 311 to get space off the street. Others are staying in warming centers during the day, and are transported to homeless shelters to spend the night before they are told to leave by 5 a.m., some migrants told the Chicago Tribune.
As more migrants continue to arrive and those facilities are at capacity, Chicagoans are stepping in to provide temporary housing for some migrants, opening their homes, basements and apartments after realizing the precarious situation that the migrants face without having a constant safe and warm place to stay.
There's a family of four — including a baby — staying with a good Samaritan who answered the call of Jacobita Cortes, pastor of Adalberto Memorial United Methodist Church, in Humboldt Park. The family had been roaming the streets early this month without jackets or a single dollar for a meal until they found the church.
After calling 311, the family was told to wait until they got a call back. They didn't get a call, so Cortes took it upon herself to find someone to take them in.
In Pilsen, Pino Marcano, his three friends and four other migrants who'd arrived in Chicago from Colorado right after Jan. 1 finally found a clean and warm place to sleep after 10 days, thanks to activist Delilah Martinez, manager of the Mural Movement. Before that, the group had been staying at the warming center at Garfield Community Service Center and eating at churches.
"Pero nos decían que siguieramos esperando, estábamos desesperados," said Yunnio Jaure, 41. "They kept telling us to wait, but we were frustrated."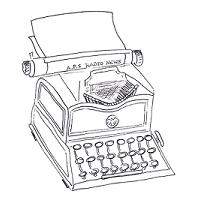 Jaure is one of the asylum-seekers who are staying in an apartment complex that Martinez helped to find.
Since migrants began to arrive in Chicago in August, Martinez has collaborated with other residents and organizations to collect items for the migrants and has helped them to connect to resources. Some 2,000 people have passed through the door of her galley, getting clothes and basic necessities and seeking jobs and health care, she said.
But she never thought it would get to a point where she would feel the need to help to find them a place to live, Martinez said.
"They are practically living in the streets," Martinez said, struggling with her emotions. Through the network of residents, activists and community leaders throughout the city who have stepped in to help the migrants, she's learned there are groups of asylum-seekers spending days in police stations as they wait to be placed in shelters, she said.
During a community meeting in Woodlawn discussing plans to open a new shelter at a former school, city officials said that current shelters for single adults are at capacity, but that they continue to receive walk-ins daily. There are 11 shelters housing 1,554 migrants, officials said.
Despite the opposition from Woodlawn residents to house migrants at the old Wadsworth Elementary School, about 250 people are expected to be housed there beginning later this month.
Since August, more than 5,000 migrants have arrived in the city on buses chartered by the state of Texas and later by Colorado. But groups of migrants have now been arriving on their own, arriving at community organizations, police stations and aldermanic offices.
A spokesperson for Mayor Lori Lightfoot said the city "continues to respond to this humanitarian crisis and remains dedicated to supporting the new arrivals."
The goal is to connect migrants to city services, the city said.
"If new arrivals are arriving at Chicago Police Department stations, the City works with community partners to get those individuals transported to a shelter," the spokesperson said in a statement.
But Pino Marcano and other migrants in his group said that several of them called 311 for updates more than once and the only advice they received was to go to the warming center, or other times to a police station, while they waited.
That's how Pino Marcano and his fellow migrants ended up in Pilsen.
After days in and out of the warming center, at police stations and churches asking for food, the group decided to walk farther and reached the Chicago Police District 12 headquarters.
Officers there spoke Spanish, Jaure said. So he was able to explain the journey they had been through since arriving in Chicago. An officer reached Ald. Byron Sigcho-Lopez, 25th, and the group was picked up shortly after that and taken to an apartment.
"It was a blessing," Juare said.
When Sigcho-Lopez learned of the group and their story, he set out to find help from his constituents to house the migrants, they said.
Another five asylum-seekers are living in the basement of his ward office. The group was kicked out of a shelter at Truman College in Uptown on Christmas Day after allegedly violating shelter rules.
Though Sigcho-Lopez understood the alleged violations, he said it was inhumane to push the men out knowing that they had nowhere else to go in frigid temperatures.
"This is a humanitarian crisis," said Sigcho-Lopez, who has criticized the response from the city and state to the influx of migrants. He is now hopeful that City Hall will work with him to follow a plan he proposed in September to open shelters in vacant buildings in neighborhoods like Pilsen and Little Village.
Across the city at a church in Old Town, three men sat with Ed Kraal, one of the pastors at Iglesia Cristiana La Vid of Park Community Church. Two of them had just migrated to the United States — one from Quito, Ecuador, and the other from Caracas, Venezuela.
When asked why he decided to come to Chicago, Anderson Mendez, from Ecuador, said: "Because I would be welcomed here."
But Jose Carrizo, from Venezuela, and Mendez didn't know what their living situation was going to be as of Thursday. They had been staying at a warming center in East Garfield Park, but now they had become nomads in a new city, trying to find some help along the way. Mendez's cousin, who had recently migrated to Chicago as well, pointed them toward the church.
"We have hope," Carrizo said in Spanish. "We need help to find (permanent) shelter. … We need a roof over our heads so we can settle."
Kraal spoke to them in their native language, made them coffee and offered them cookies. His wife, Luisette Kraal, then arrived, four migrants in tow. She had picked them up from one of the refugee centers in the city and had taken them to Panda Express. They love the rice there, Kraal said.
Out of a cramped basement, the couple runs New Neighbors Free Store, a place where migrants from across the city come to get free clothes that have been donated to the church. They've dressed more than 680 people since the first buses with migrants came to Chicago in late August.
Two weeks ago, Kraal said, she woke up at 1 a.m. to the sound of her phone ringing. On the other line were five migrant men who had just arrived in Chicago and needed to be picked up from Union Station.
So she went, and picked the men up. They were so exhausted that four of them fell asleep as soon as they got in the car. She dropped them off at a refugee center, hiding in the trees outside so no one would know it was she who had brought the migrants so late, she said with a laugh.
A migrant recently sent her a photo of the inside of one of the shelters. She held her phone up, showing the picture: a crowded room filled with cots and people. "They're overwhelmed like we are," she said of the refugee centers.
Kraal is looking to find a bigger place where the couple can expand their free clothing store, and where they can welcome migrants and shelter them from the cold. And so that, little by little, they can start to feel like this city is their home.
"When you're stable," Luisette Kraal reminds migrants, "pay it forward."
———
(Chicago Tribune reporter Shanzeh Ahmad contributed to this report.)
———
©2023 Chicago Tribune. Visit chicagotribune.com. Distributed by Tribune Content Agency, LLC. All rights are reserved.
headline news online news