world news headline news
International Atomic Energy Agency chief Rafael Grossi said he will visit the Zaporizhzhia nuclear power plant on Wednesday to personally assess the impact of last week's dam breach. headline news
"I'm going now", Grossi told journalists on Tuesday after meeting Ukrainian President Volodymyr Zelensky in Kyiv.
"I want to make my own assessment. I want to go there, discuss with the management there what measures they are taking, and then make as I said a more definitive assessment of what kind of danger we have."
Grossi told journalists he plans to visit Russia "in the next few days or weeks".
The Russian-held Kakhovka dam, destroyed last week in an incident Kyiv and Moscow blamed each other for, formed a reservoir that provided the cooling water for the plant, which is the largest in Europe.
The IAEA has warned that the dam disaster — which claimed at least 17 lives and has left dozens missing — further complicated "an already precarious nuclear safety and security situation" at the plant.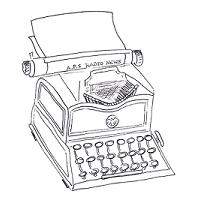 "It is a step in the wrong direction, it is yet another step in the weakening of the safety net that one has in any nuclear power plant," Grossi said in Kyiv.
"Not immediate situation"
Grossi wants to assess the integrity of the station's water channels and cooling pond, and to ask the Russians whether the pond is mined.
"I would say — again without having visited and on the basis of what my team there is informing me — there will be water (in the pond) for a few weeks, or maybe a month or two," he said.
"There is no immediate situation: there is water there but it could be going down."
He sounded a note of reassurance that even if the Kakhovka reservoir can no longer provide the cooling water, "there are alternatives", such as pumping water in or drilling for ground water.
Ukraine's counteroffensive in the surrounding area increases risks to the station, Grossi said.
"I am very concerned… Quite close to the plant there is active combat," he said.
He said the IAEA was asking both Russia and Ukraine for security guarantees.
"Of course, the situation is quite unstable, I would say, but we hope everything will be OK."
am/nas/gw
© Agence France-Presse. All rights are reserved.
world news headline news