world news online news
The EU is planning to extend its gas consumption reduction measures into next winter, the bloc's energy ministers said on Tuesday, to replenish stocks. online news
Confronted by soaring energy costs after Russia invaded Ukraine last year, the 27-member bloc agreed last July to reduce gas usage between August 2022 and March 2023 by 15 percent.
The actual reduction figures have exceeded the "voluntary" target, thanks to mild weather and high prices that forced households and businesses to limit energy usage.
According to the EU statistics agency Eurostat, gas consumption in the EU fell by 19.3 percent between August and January, compared to the same period between 2017 and 2022.
The member states "discussed extending a number of emergency measures to be able to quickly fill our gas stocks and cope with possible tensions", French Energy Minister Agnes Pannier-Runacher said on Tuesday.
The EU regulation adopted last year expires at the end of March, the EU's energy commissioner Kadri Simson said late Monday, adding that the Commission considers "continuing demand reduction a no regret option".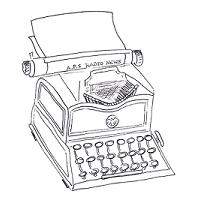 "It is key to ensure our preparedness for the next winter and for reaching the 90 percent storage target by November 1," she added, a permanent EU aim for every winter.
EU member states will have to agree any new target on reduction for next winter.
Germany, the EU's biggest economy, has called for a target higher than 15 percent.
German state secretary Sven Giegold said it was important "not only to prolong the current rules, (but) we have to get tougher, in order to send a signal to the market".
Others were more reserved. Czech Industry Minister Jozef Sikela said last year's moves were "technically not repeatable".
"You cannot force basically the households to heat even less. You cannot force the industry to produce less," he warned, calling for measures like more energy efficiency.
jug/aro/raz/pvh
© Agence France-Presse. All rights are reserved.
world news online news