economy news online news
Credit Suisse shares tumbled to a historic low Friday, after the second-biggest lender in Switzerland announced details of a bid to raise capital amid concerns over customers withdrawing funds. online news
The embattled bank has been shaken by a series of scandals and last month launched a radical overhaul aimed at turning around its fortunes.
The lender's stocks fell around 6.56 percent by the close of trading to reach 3.318 Swiss francs per share.
Since the start of the year, the Zurich-based bank's shares have lost 60 percent of their value and more than 73 percent since the bankruptcy of British financial firm Greensill in March 2021.
On Thursday, after the Swiss stock exchange closed, the bank unveiled the details of its rights issue to raise around four billion Swiss francs ($4.2 billion).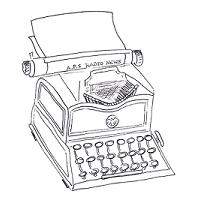 The Saudi National Bank has agreed to take a 9.9 percent stake in the two-part capital increase, which will raise four billion Swiss francs for Credit Suisse to finance its restructuring projects.
But the bank's stocks tumbled Wednesday before an extraordinary general meeting as the lender issued another profit warning, predicting a fourth-quarter pre-tax loss of up to $1.6 billion.
Credit Suisse has already suffered losses in the previous three quarters.
But investors were worried in particular about the outflows, including in its wealth management division, one of the areas that it has said it seeks to refocus its efforts.
Andreas Venditti, an analyst at Swiss investment managers Vontobel, said "we were stunned" by the "massive" withdrawals of capital.
They represent around 10 percent of assets under management in the third quarter, he said, or around "63 billion Swiss francs ($66 billion) within just six weeks", he said in a note.
"The bank urgently needs to halt net outflows," he said, warning that "the situation is likely to remain difficult for some time."
noo/vog/raz/rox
© Agence France-Presse. All rights are reserved.
economy news online news