headlines news online
Canada wasted billions of dollars on unused Covid vaccines and pandemic aid to people who were not eligible for it, says an audit released Tuesday of the government's response to the health crisis. news online
In reports presented to Parliament, Auditor General Karen Hogan said the government moved fast to roll out Covid-19 emergency programs to provide relief and help the economy rebound.
By relying on information provided by applicants and limiting controls in order to expedite the payments, the government had "recognized that there was a risk that some payments would go to ineligible recipients," Hogan said.
But time is now running out to recoup those overpayments totalling Can$4.6 billion (US$3.4 billion) as a 36-month legal deadline looms, she warned.
"We estimated that at least Can$27.4 billion of payments to individuals and employers should be investigated further," she added.
As of mid-2022, only Can$2.3 billion in overpayments had been recovered through voluntary repayments.
In its zeal to secure vaccines to reduce Canadians' risk of serious illness, hospitalization or death, the government also overbought vaccine doses, the auditor general said.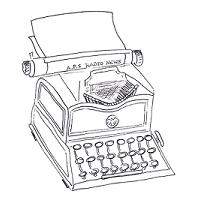 Ottawa signed advance purchase agreements with seven companies that were developing Covid-19 vaccines, and between December 2020 and May 2022 obtained 169 million doses — far more than was needed to inoculate its population of 38 million.
Of its approximately 84 million surplus doses, 15.3 million were donated to other countries, while 13.6 million spoiled, according to the audit.
And most of remaining stockpile is expected to expire by the end of 2022 if not used for boosters or donated, it concluded.
In total, the Canadian government doled out more than Can$210.7 billion in emergency pandemic benefits.
The auditor general noted that the economy took a big hit in the early months of the pandemic, but by November 2021 had returned to its pre-pandemic strength.
She also said the government measures helped prevent a rise in poverty during the period.
amc/dw
© Agence France-Presse. All rights are reserved.
headlines news online
Notes from APS Radio News
Whereas as of June 21, 2021 Canada had recorded 1,408,836 virus cases, as of November 28, 2022, Canada recorded 4,392,747 virus cases, according to Statista.
Since the latter part of last year, Canada's vaccine participation rate has been about 85%, according to Our World in Data.
According to VAERS and EudraVigilance of the European Medicines Agency, there have been over 7 million adverse events following injections.
VAERS is the voluntary system in the US at which doctors may submit reports of injuries following injections. Doctors are not required to send reports of adverse events.
Early in 2021, a number of Scandinavian countries prohibted the use of Astrazeneca's version of the mRNA vaccine, citings concerns about blood clots.
At least one European country prohibited the use of J&J's version, citing similar concerns.
Of all countries that touted and promoted the mRNA vaccine, Canada's vaccine participation rate has been one of the world's greatest.
For 2021 alone and from sales of the mRNA vaccine alone, Pfizer made over $33 billion.
In countries that imposed lockdowns, the number of suicides, instances of drug & alcohol abuse, instances of deferred medical care and domestic abuse increased.
Canada imposed some of the world's strictest lockdowns.
Earlier this year, truck drivers and demonstrators converged on Ottawa to protest vaccine mandates and restrictions.
According to reports, a number of protesters, including truck drivers, saw their bank accounts disrupted and/or closed, following arrests and the suppression of protests.