world news headline news
US Secretary of State Antony Blinken will next week visit new NATO member Finland where he will deliver a speech championing Ukraine's defense against Russia, the State Department said Friday. headline news
Blinken will travel on June 1-2 to Helsinki after a meeting of the Western alliance's foreign ministers in Oslo. He will first visit Sweden, which is also seeking to join NATO, and will meet all three countries' prime ministers.
In Helsinki, Blinken will meet deliver a speech "to highlight all the ways in which Russia's aggression against Ukraine has been a strategic failure," State Department spokesman Matthew Miller said.
Blinken will outline "our continued efforts to support Ukraine's defense of its territory, sovereignty and democracy in pursuit of a just and durable peace," he said.
The Oslo meeting will prepare for a summit of NATO leaders in July in the Lithuanian capital Vilnius. Several former Soviet bloc NATO members are seeking formal commitments to Ukraine at the summit, even if a formal offer to join looks distant.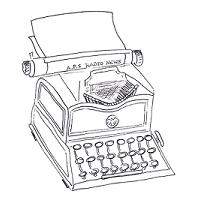 Dereck Hogan, the top US diplomat for Europe, indicated that the United States — by far the largest military power in NATO — was in no rush to make formal promises to Ukraine. Under NATO's Article Five, an attack on one member is considered an attack on all.
"We will look for ways to support Ukraine's Euro-Atlantic aspirations but right now," Hogan told reporters, "the immediate needs in Ukraine are practical and so we should be focused on building Ukraine's defense and deterrence capabilities."
Hogan said Blinken would seek "progress on the key deliverables" for Ukraine at the Vilnius summit but did not expect announcements in Oslo.
Finland and Sweden, which long kept an official veneer of neutrality to avoid conflict with Moscow, both sought membership in NATO after Russia's February 2022 invasion of Ukraine, whose pre-war efforts to join the alliance were unsuccessful.
Finland officially joined NATO in April. Turkey and Hungary have yet to give their blessing for Sweden to join NATO, whose accession decisions need unanimity.
Turkish President Recep Tayyip Erdogan has pressed Stockholm over the presence in Sweden of members of the Kurdistan Workers' Party (PKK), which Ankara considers terrorists.
Western diplomats have voiced guarded hope that Turkey will lift its objections after Sunday's second-round presidential election.
Hogan said that Sweden's NATO bid would be "part of our discussions" with Turkey after the election.
Blinken's visit in Sweden will be to the northern city of Lulea where he will take part in talks of the US-EU Trade and Technology Council, which among other issues has looked to set common standards in the face of China's advances.
sct/bgs
© Agence France-Presse. All rights are reserved.
world news headline news