headline news bulletin news
By Austin Fuller
Orlando Sentinel
(TNS) Orlando, Fla. — A federal judge on Friday temporarily blocked a Florida law that he says is aimed at limiting the rights of drag performers. bulletin news
U.S. District Judge Gregory Presnell of Orlando wrote in his order that "this statute is specifically designed to suppress the speech of drag queen performers."
"In the words of the bill's sponsor in the House, State Representative Randy Fine: "… HB 1423 … will protect our children by ending the gateway propaganda to this evil — 'Drag Queen Story Time,'" Presnell's ruling said.
Fine could not be immediately be reached for comment.
The court battle was initiated by the Hamburger Mary's restaurant in Orlando over a state law signed in May with penalties for any venue allowing children into a sexually explicit "adult live performance." The law includes potential first-degree misdemeanor charges for violators.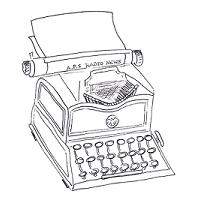 Hamburger Mary's filed a lawsuit that month against Gov. Ron DeSantis, the state and Melanie Griffin, secretary of Florida's Department of Business and Professional Regulation. DeSantis and the state have since been dropped as defendants, with Griffin remaining.
The downtown restaurant's lawsuit argued the law would have a "chilling effect on the First Amendment rights of the citizens of Florida."
Presnell's order prevents the state agency from enforcing the law pending the outcome of a trial. He also denied the state's motion to dismiss the lawsuit.
Hamburger Mary's is represented by Brice Timmons, the same civil rights attorney who represented the Friends of George's theater company in a case that led to federal judge ruling a Tennessee law restricting drag shows was unconstitutional.
headline news online news
State lawyers had argued Florida's "Protection of Children Act" does not target drag shows.
"The Act does not prevent establishments from continuing to stage 'adult live performances' or deny access by adults to those performances," the state's argument read. "It merely requires the exclusion of children for whom the performance would not be age-appropriate. And contrary to (Hamburger Mary's) implication, the Act does not target drag shows; by its terms, it protects children from exposure to any kind of sexually explicit live performance that is obscene for the age of the child present."
But that claim received pushback from Timmons and Presnell at a June 6 hearing. A part of the law that reads "lewd exposure of prosthetic or imitation genitals or breasts" was called out, with Timmons arguing it "belies the statute's real purpose."
He said there were only two people who would have prosthetic breasts: women who had undergone mastectomies or drag performers.
———
©2023 Orlando Sentinel. Visit orlandosentinel.com. Distributed by Tribune Content Agency, LLC.
headline news online news