economy online news
Wall Street stocks picked up Wednesday despite worries about the US economic outlook, as investors await key data expected to give clues on where monetary policy is headed. online news
While markets saw a choppy first trading session of the year on Tuesday, analysts say incoming data on the manufacturing sector, jobs and most recent Federal Reserve policy meeting will offer added insight on growth prospects.
Shortly after trading began, the Dow Jones Industrial Average picked up 0.3 percent to 33,240.73.
The broad-based S&P 500 rose 0.5 percent to 3,841.59, while the tech-rich Nasdaq Composite Index jumped 0.6 percent to 10,446.96.
"Investors will maintain a wary eye on the Santa Claus Rally period, which ends with today's close," said CFRA Research chief investment strategist Sam Stovall.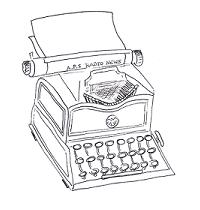 He is referring to a stretch over Christmas and New Year that typically sees stocks drifting higher amid light trading volumes. The recent weeks however, often saw gloomier trends.
"There's plenty more to come today that could potentially dampen the mood, most notably the Fed minutes from the December meeting," added Craig Erlam of the OANDA trading platform.
The central bank is "determined to reinforce its hawkish stance on investors and prevent an unwanted loosening of financial conditions," and the release of meeting minutes on Wednesday could be another opportunity to do so, Erlam said.
The Fed has raised interest rates seven times in the past year to try to cool demand and rein in soaring inflation, and officials have signaled they would stay the course until the job is done.
Among individual companies, Salesforce shares were up 3.7 percent after announcing plans to cut its workforce by around 10 percent among other reductions.
While such a restructuring move helps underpin corporate profitability, "from a macro standpoint, however, it is a step in the weakening direction," said Patrick O'Hare of Briefing.com in a note.
Meanwhile, Microsoft was down 3.9 percent over concerns about weaker growth in some business segments.
bys/bgs
© Agence France-Presse. All rights are reserved.
economy online news