economy online news
US retail sales slumped for a second straight month in December, said government data on Wednesday, with its largest drop in a year signaling a key growth engine is faltering. online news
This comes as separate reports released Wednesday as well showed industrial output plunging last month, while producer prices made the biggest slump since early in the pandemic.
The US central bank has been raising interest rates steeply to cool the world's biggest economy as households found themselves squeezed by decades-high inflation — and the effects are rippling across sectors including previously resilient consumer spending.
Retail sales contracted more than expected by 1.1 percent in December from a month prior, to $677.1 billion, said the latest Commerce Department figures. This was down from a revised one percent drop in November.
Falling sales at department stores and gasoline stations proved to be major drags, while the auto and furniture segments also saw declines.
Gas prices plunged last month, and analysts said bad weather across the country could have temporarily held back vehicle sales.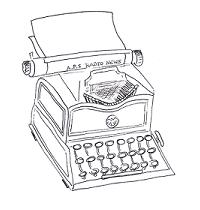 Spending at restaurants and bars took a hit as well, dropping 0.9 percent between November and December, despite remaining strong previously in the face of high inflation.
But retail sales remains 6.0 percent up from December 2021.
For all of last year, total sales jumped 9.2 percent, the Commerce Department said.
Growth engine hit
In a separate report, the Labor Department said US producer prices fell 0.5 percent in December from November, the biggest drop since early in the pandemic.
This signals further easing in inflationary pressures, as gauges for goods and energy costs both fell.
Meanwhile, Federal Reserve data showed industrial production plunging 0.7 percent from November to December, a much larger fall than anticipated on the back of energy price declines.
Lower energy costs, a stronger greenback and slowing global economy are taking a collective toll on US manufacturing, economists said.
But strikingly, "weaker consumer spending momentum at the end of 2022 is a sign the economy's main growth engine is beginning to sputter," said Oren Klachkin of Oxford Economics.
He added that the Fed is "unlikely to unwind its recent monetary policy tightening any time soon," stressing the central bank is comfortable with allowing a recession if consumer inflation returns to its two percent target.
Ian Shepherdson of Pantheon Macroeconomics noted that the steep drop in December retail sales continues a downward trend since last spring.
Food service sales "outperformed" for much of last year, partly due to a shift in consumption towards services and away from goods, but he said the segment is now struggling.
This comes as "consumers start to reduce discretionary spending in the face of an uncertain economic outlook and sharply higher borrowing costs," Shepherdson added.
bys/caw
© Agence France-Presse. All rights are reserved.
economy online news
Overview of Monthly State Retail Sales Data
The Census Bureau has released the Monthly State Retail Sales (MSRS), an experimental data product featuring
monthly state-level retail sales. These data are some of the most requested from our data users. Previously, state-
level retail sales information was only available every five years as part of the Economic Census.
The high-cost of survey collection and respondent burden has made survey-based state-level retail sales difficult and costly to
obtain so these data are different from Census Bureau survey data. They are created using a composite model that
incorporates Monthly Retail Trade Survey (MRTS) data, administrative data, and third-party data. This document
provides an overview of this data product.
This is the first version of these experimental data; the Census Bureau plans to refine the series and invites users to
provide feedback on how to improve this experimental product or on potential data sources to be used in the
blended approach. Feedback can be shared by email at EID.Monthly.State.Retail@census.gov.
What are we publishing?
We are publishing year-over-year percent changes for each state and the District of Columbia for Total Retail Sales
excluding Nonstore Retailers as well as for 11 three-digit retail subsectors as classified by the North American
Industry Classification System (NAICS). These NAICS include Motor vehicle and parts dealers (NAICS 441), Furniture
and Home Furnishing (NAICS 442), Electronics and Appliances (NAICS 443), Building Materials and Supplies Dealers
(NAICS 444), Food and Beverage (NAICS 445), Health and Personal Care (NAICS 446), Gasoline Stations (NAICS 447),
Clothing and Clothing Accessories (NAICS 448), Sporting Goods and Hobby (NAICS 451), General Merchandise
(NAICS 452), and Miscellaneous Store Retailers (NAICS 453).
We are providing year-over-year percent changes back to January 2019. The state-level data is not adjusted for
seasonal variation, trading-day differences, moving holidays or price changes.
Why are we not publishing Nonstore Retailers (NAICS 454)?
This publication generates geographic estimates based on the physical business location. With nonstore retailers,
geographic performance is less tied to the physical location of the business than their store counterparts. Thus, we
felt it would be misleading to try to publish geographic estimates for this industry. We will continue to work on a
methodology with the hopes of releasing this data at a later date.
How are these state-level retail data produced?
The state-level retail sales estimates are composite estimates that combine synthetic estimates and hybrid
estimates using third-party and directly-collected MRTS data as well as modeled establishment data. Figure 1
provides a simplified walkthrough of this methodology.
What are the limitations of the methodology?
The composite estimate is used because hybrid and synthetic estimates have different strengths and weaknesses.
For the composite estimates, both the synthetic and hybrid estimates methods are based on the assumption that
there is a strong relationship between retail sales and total annual payroll. Additionally, both estimators use MRTS
data and therefore are subject to the same sampling and nonsampling errors associated with MRTS. Because MRTS
is a sample-based survey designed for national estimates, geographic level MRTS data may not be representative
of the true population at a state level.
Since the synthetic estimator is based primarily on total annual payroll and national MRTS estimates, any regional
or state seasonal patterns are not reflected in the estimates. It also does not directly use available establishment
level data like the hybrid estimator does.
There are also limitations to the hybrid estimator. It assumes there is no measurement error from third-party or
MRTS directly-collected data. Retailers with a single store location that are not in MRTS are not directly imputed
but rather accounted for using a national industry level adjustment ratio. From all retailers with data in MRTS,
only single location retailers or retailers with multiple locations within the same state are directly used in the
calculation of the state-level composite estimates.
State sales estimates in each three-digit NAICS are calculated independently each month. Therefore, year-to-year
percent changes may exhibit more variation if the coverage or percentage of composite estimator coming from the
hybrid model changes between years.
economy online news