world news headline news
Tram and bus workers in the Tunisian capital staged a strike over delays in salaries and the lack of an end-of-year bonus Monday, creating traffic jams across Tunis. headline news
The strike is the latest in a string of similar actions as Tunisia grapples with an economic crisis that has led to frequent shortages of basic goods from petrol to cooking oil.
The North African nation is struggling with debts of more than 100 percent of gross domestic product and is in negotiations with the International Monetary Fund for a nearly $2 billion-dollar bailout.
Staff from state-owned public transport firm Transtu walked out and hundreds demonstrated outside the prime minister's office, responding to a call by the transport section of the powerful UGTT trade union federation.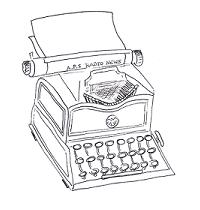 The strike froze "the majority" of transport services across the capital of almost three million people, Transtu said.
The transport ministry said the "wildcat strike paralysed transport across Greater Tunis… disrupting the functioning of public services and the interests of the citizen".
It said Transtu salaries had been paid starting from December 29 and that the "real reason for the strikes is a different set of financial demands, in the form of an annual bonus" to more than 7,000 staff, worth more than $5 million.
It said the bonus was in the process of being paid, and that it was coordinating with "all concerned parties to avoid further disruptions".
Transtu, which runs around 250 bus routes and 15 tram lines, was also shut by a strike during school holidays in November, a peak time for families using public transport.
The IMF has called for the implementation of a string of politically sensitive measures, including gradually removing subsidies on basic goods and the restructuring of public firms. These include Transtu as well as monopolies in water, energy and cereals.
The birthplace of the Arab Spring has also been mired in political divisions since President Kais Saied staged a dramatic power grab in July 2021.
ezz/par/it
© Agence France-Presse. All rights are reserved.
world news headline news
Notes from APS Radio News
Restrictions and lockdowns in the developed world—lockdowns imposed over the virus thingy–affected negatively not only developed world.
As well, virus-related policies implemented in the developed world have had a devastating effect on developing nations like Sri Lanka and Lebanon.
Last year, Sri Lanka saw riots and protests over shortages of gasoline. Protests managed to topple the government.
In Sri Lanka and Lebanon, for example, shortages of various goods and serviced have developed during the past three years.
In particular, in Lebanon, shortages of pharamecutical supplies occurred a few years ago. Demonstrations in Lebanon took place over disruptions in that country's economy.
In the US, for example, where the virus thingy was even more pronounced than in a number of other countries, the average mortality rate was .07%, according to Statista.
According to various researchers, for instance, Dr. John Ioannidis, a research scientist and evidence-based expert at Stanford University, for most age groups, the recovery rate has been 99%.
Statista is an award-winning service that compiles and analyzes various types of data; its clients include corporations and governments.