economy online news
Tokyo's stock market surged, with exporters boosted by a tumbling yen after the Bank of Japan decided against further tweaking monetary policy. online news
Equities elsewhere largely steadied as traders showed caution in the face of growing talk that major economies may possibly dodge recession this year as inflation cools from sky-high levels.
Weak earnings Tuesday from bank titan Goldman Sachs, a jobs warning by Microsoft, and a plunge in US manufacturing data highlighted the bumpy road ahead for the world's biggest economy.
Still, hopes for China's recovery continued to provide much-needed support, with Vice Premier Liu He telling the Davos forum that growth would likely rebound this year as the country reopens after zero-Covid.
His comments came after data showed the Chinese economy expanded last year at its slowest pace since 1976 — excluding pandemic-hit 2020 — but beat forecasts.
The news added to hopes for a global recovery after last year's pain caused by rising prices, rate hikes, China's economic woes, a spike in energy costs and the war in Ukraine.
"Last fall, there was broad consensus that China was in the wrong place, Europe was slipping into a recession, and the Fed was ultimately caught 'wrong-footed' by very sticky inflation," said SPI Asset Management's Stephen Innes.
"But fast-forward to these early weeks of January, and China's reopening has put the country on a path to much better growth, investors are far more optimistic about Europe's recovery, and the bane of all ills US inflation is even starting to recede."
Oil prices continued to win support Wednesday on expectations of rising Chinese demand.
In foreign exchange, the yen slid one percent against the dollar.
Traders had been keenly anticipating the Bank of Japan decision after it last month shocked markets by announcing a tweak that allowed its tightly controlled bond yields to move in a wider bracket.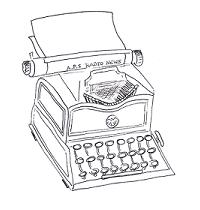 Clifford Bennett, chief economist at ACY Securities, said the decision indicated the BoJ was "acting appropriately in what is still an uncertain economic growth path, and still low inflation levels".
While other central banks have hiked rates, "Japan has long been a different story and remains so", he noted.
The move in December sent the yen soaring, and while the bank held firm Wednesday, there is a growing expectation that officials will eventually move away from the policy of buying up bonds to keep yields in check.
"Speculation will remain that it will eventually review its policy," Takahide Kiuchi, executive economist at Nomura Research Institute and a former BoJ policy board member, told AFP.
The yen later rebounded as the dollar tumbled following disappointing US retail sales data.
US retail sales fell by a more-than-expected 1.1 percent in December from the previous month, which was also revised lower, although they were up 6.0 percent from December 2020.
But producer prices continued to decline, dropping by 0.5 percent month-on-month in December, and falling to a 6.2 percent annual increase from 7.3 percent in November.
Wall Street liked the slowing inflation signal, with the Dow adding 0.1 percent at the start of trading.
Tech giant Microsoft confirmed Wednesday it will cut 10,000 job due to the poor economic outlook, but its shares rose 0.3 percent.
In Europe, London's benchmark FTSE 100 index dipped as data showed UK inflation slowed to 10.5 percent in December, remaining around four-decade highs.
Frankfurt and Paris stocks were trading modestly higher.
Key figures around 1430 GMT
London – FTSE 100: DOWN less than 0.1 percent at 7,844.25 points
Frankfurt – DAX: UP 0.3 percent at 15,234.30
Paris – CAC 40: UP 0.5 percent at 7,109.77
EURO STOXX 50: UP 0.4 percent at 4,191.88
New York – Dow: UP 0.1 percent at 33,944.33
Tokyo – Nikkei 225: UP 2.5 percent at 26,791.12 (close)
Hong Kong – Hang Seng Index: UP 0.5 percent at 21,678.00 (close)
Shanghai – Composite: FLAT at 3,224.41 (close)
Dollar/yen: DOWN at 127.72 yen from 128.13 yen on Tuesday
Euro/dollar: UP at $1.0879 from $1.0794
Pound/dollar: UP at $1.2425 from $1.2285
Euro/pound: DOWN at 87.54 pence from 87.85 pence
Brent North Sea crude: UP 1.7 percent at $87.37 a barrel
West Texas Intermediate: UP 2.2 percent at $81.96 a barrel
burs/rl/bp
© Agence France-Presse. All rights are reserved.
economy online news