economy news online
Tokyo shares closed higher on Monday, lifted by gains on Wall Street last week, though the spread of Covid in China weighed on investor sentiment. news online
The benchmark Nikkei 225 index climbed 0.65 percent, or 170.62 points, to end at 26,405.87, while the broader Topix index firmed 0.24 percent, or 4.58 points, to 1,902.52.
A set of fresh data last week indicated a slowing of US inflation, although many investors kept their guards high, predicting sluggish overall growth next year.
"While inflation may be receding… investors will likely remain sufficiently sceptical until we see a more sustained and pronounced deceleration," Stephen Innes of SPI Asset Management said in a commentary.
Amid thin holiday trade, investors were also keeping their eyes on spiking virus cases in China after the world's second-largest economy dropped its zero-Covid policy.
Mizuho Securities noted that traders would not aggressively buy shares ahead of year-end holidays.
In Japan, players also monitored the falling approval rating for the government of Prime Minister Fumio Kishida.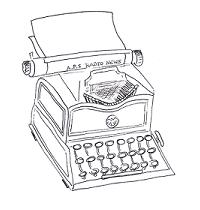 Local media say Kishida may replace his reconstruction minister as soon as Tuesday over a political funds scandal.
It would make him the fourth minister under Kishida to be dismissed in the past few months over scandals involving money or ties with the Unification Church.
The dollar stood at 132.57 yen, compared with 132.82 yen seen Friday in New York.
In Tokyo trading, Advantest, which makes testing kits for semiconductors, gained 1.17 percent to 8,600 yen while chip-making equipment manufacturer Tokyo Electron jumped 2.21 percent to 40,070 yen.
Energy developer Inpex roared 2.52 percent to 1.461 yen.
Nissan grew 1.93 percent to 420.8 yen while Toyota advanced 0.27 percent to 1,823 yen.
hih-nf/ssy
© Agence France-Presse. All rights are reserved.
Notes from APS Radio News
Starting in the early part of March 2020, the US Federal Reserve embarked on a massive program of monetary expansion.
In particular, between the latter part of February of 2020 and May of this year, the Federal Reserve added about $4.8 trillion to its holdings.
It did so each month by purchasing billions of dollars' worth of Treasury bonds and government bonds.
Reportedly it did so, in the context of a virus, which, in the US, had an average mortality rate of .07% and, for most age groups, a recovery rate of 99%.
A number of other central banks, including the Bank of Japan, the European Central Bank and the Bank of England followed similar policies during that period.
According to Statista, in 2021, there were almost 680 mergers and acquisitions.
As well, according to Reuters:
"Global M&A volumes topped $5 trillion for the first time ever, comfortably eclipsing the previous record of $4.55 trillion set in 2007, Dealogic data showed. The overall value of M&A stood at $5.8 trillion in 2021, up 64% from a year earlier, according to Refinitiv."
Whatever the virus thingy was or wasn't, observers say that it afforded the opportunity to infuse trillions of dollars into major economies.
Inexpensive money allowed major coroporations to purchase their own shares of stocks, increasing share prices.
Inexpensive money gave the opportunity to engage in record-levels of mergers and acquisitions, they maintain.
In an environment of lockdowns, which closed millions of small and medium-sized businesses, in turn, causing shortages of various goods and services, massive infusions of money into major economies have resulted rates of inflation not seen since the early 1980's.
economy news online