economy online news
Tokyo stocks opened nearly flat Friday in cautious trade after falls on Wall Street, where better-than-expected jobs data reinforced concerns that the Federal Reserve will pursue more interest rate hikes. online news
The benchmark Nikkei 225 index zigzagged between positive and negative territory, adding 0.02 percent, or 4.63 points, to 25,825.43 at the open, while the broader Topix index gained 0.01 percent, or 0.22 points, to 1,869.12.
The dollar stood at 133.47 yen, against 133.42 yen in New York on Thursday.
The Tokyo market digested the news that hiring in the United States spiked in December, with private payrolls rising by 235,000 jobs, to exceed analyst expectations.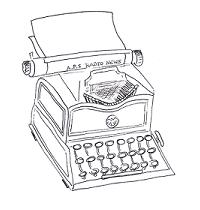 The report "provides a more definitive snapshot of the US labour market," Stephen Innes of SPI Asset Management wrote in a note.
"Any incremental evidence that the labour market remains hot supports the Fed's hawkish impulse," Innes added.
This, coupled with newly released Fed minutes that continued to suggest a hard line on inflation, reignited the view among investors that "monetary tightening by the Fed will continue", senior market analyst Toshiyuki Kanayama of Monex said in a commentary.
Among major shares in Tokyo, SoftBank Group edged up 0.27 percent to 5,761 yen, Sony Group added 0.33 percent to 10,420 yen and Toyota was up 0.27 percent to 1,812 yen.
Uniqlo operator Fast Retailing rose 0.56 percent to 80,100 yen.
tmo/sah/cwl
© Agence France-Presse
Hong Kong Stocks Rise at Open
Hong Kong stocks rose at the open Friday morning to extend its new year rally into a fourth day as investors brushed off losses on Wall Street and focused on the reopening of China's economy.
The Hang Seng Index added 0.80 percent, or 168.72 points, to 21,220.89.
The Shanghai Composite Index was barely moved, inching down 0.14 points to 3,155.07, while the Shenzhen Composite Index on China's second exchange was also flat, dipping 0.46 points to 2,036.68.
dan/cwl
© Agence France-Presse. All rights are reserved
economy online news