economy online news
Global equities mostly rose Friday but the dollar struggled as slowing US inflation fuelled speculation that the Federal Reserve would take a softer approach to its monetary tightening campaign. online news
European indices also won a boost from data showing that the German economy, Europe's powerhouse, grew by a better-than-expected 1.9 percent last year.
And London shares were buoyed by unexpected but slender UK economic growth for November.
"I wouldn't go as far to say that 2023 could be a good year for the economy — but it's suddenly looking much less bad than feared," Oanda analyst Craig Erlam told AFP.
Wall Street charged higher Thursday after a report showed that inflation slid in December to the lowest level in over a year — rising 6.5 percent from a year ago, the smallest increase since October 2021.
That bolstered bets that the central bank would lift interest rates just 25 basis points next month, easing worries about a possible recession for the world's largest economy.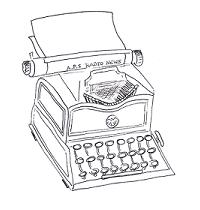 The reading added to the optimism flowing through trading floors at the start of the year as investors put a painful 2022 behind them and focus on a recovery in the global economy.
Fed policymakers have been hiking borrowing costs since March, including four major 75-point increases, as they struggle to get a grip on inflation that reached four-decade highs.
"There's been a lot of positive news over the last couple of weeks, the most obvious of which being US jobs and inflation data," Erlam said.
"It's not just the United States though — the EU looks better positioned to weather the economic headwinds, UK may not be in recession and China is poised to bounce back strongly from the Covid malaise," he added.
Most Asian markets tracked the New York rally, lifted also by optimism over China's reopening from the pandemic, though Tokyo shares dropped as a strong yen fanned fears that major exporters could suffer.
Shanghai, Sydney, Seoul, Mumbai, Singapore, Jakarta, Taipei, Wellington and Manila were all in the green.
Hong Kong also extended its winning streak despite a report saying the Chinese government was considering taking "golden shares" in giants Alibaba and Tencent, giving it a tighter grip on the tech sector.
Traders also shook off data showing a bigger-than-expected drop in Chinese imports and exports last month, on hopes Beijing's easing of strict Covid lockdowns and other restrictions will spur further an economic revival going forward.
Oil was set to end the week on an update note, energised by Chinese demand hopes and slowing US inflation.
Key figures around 1200 GMT
London – FTSE 100: UP 0.5 percent at 7,831.60 points
Frankfurt – DAX: UP 0.2 percent at 15,089.20
Paris – CAC 40: UP 0.3 percent at 6,995.70
EURO STOXX 50: UP 0.4 percent at 4,141.85
Tokyo – Nikkei 225: DOWN 1.3 percent at 26,119.52 (close)
Hong Kong – Hang Seng Index: UP 1.0 percent at 21,738.66 (close)
Shanghai – Composite: UP 1.0 percent at 3,195.31 (close)
New York – Dow: UP 0.6 percent at 34,189.97 (close)
Euro/dollar: DOWN at $1.0811 from $1.0853 on Thursday
Dollar/yen: DOWN at 128.75 yen from 129.25 yen
Pound/dollar: DOWN at $1.2179 from $1.2210
Euro/pound: DOWN at 88.78 pence from 88.89 pence
Brent North Sea crude: UP 0.6 percent at $84.53 a barrel
West Texas Intermediate: UP 0.8 percent at $79.05 a barrel
dan/rfj/bcp/js
© Agence France-Presse. All rights are reserved.
economy online news