economy news online news
Major stock markets were hit by more selling Wednesday on growing recession fears, with Chinese trade data adding to the gloomy outlook and US oil prices finishing at another 2022 low. online news
Drops in Asia and Europe followed steep losses on Wall Street Tuesday after the heads of leading US banks warned about tough times in the coming year.
On Wednesday, two of the three major US indices finished lower following a choppy session.
Analysts described the market movements as reflecting hesitancy, ahead of closely-watched consumer price data next week and a Federal Reserve decision on monetary policy.
"Buyers remained a reluctant bunch amid lingering angst about global growth prospects," said a Briefing.com note, adding that there was likely nervousness ahead of news events with potential to "spark outsized reaction."
US oil benchmark West Texas Intermediate dropped 3.0 percent to end the day at $72.01 a barrel after US Energy Information Administration data showed a jump in gasoline stockpiles, indicating ebbing consumption in the world's biggest economy.
The WTI also closed at a 2022 low on Monday, while international benchmark Brent slipped to a level not seen since January.
Analysts note that conditions in the oil market have loosened compared with earlier this year, adding to oversupply worries at a time when more economists are warning of a recession.
The pullback in oil prices also comes amid trader disappointment at a recent decision by OPEC oil exporters not to cut output, and as market watchers expect a price cap on Russian crude to have little impact on output.
China easing on Covid
Recession worries have countered optimism at China's easing of its restrictive Covid-19 policies.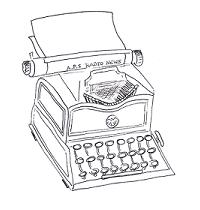 On Wednesday, officials announced a nationwide loosening of restrictions, including a reduction in mandatory PCR tests and allowing of some positive cases to quarantine at home.
In a sign of the impact that zero-Covid policies have had, data released the same day showed imports and exports plunged far more than expected in November.
But while the country edges back to normality, Zhiwei Zhang of Pinpoint Asset Management warned that this will take time.
"The zero-Covid policy has been loosened, but mobility has not recovered much on the national level," he said.
"I expect exports will stay weak in the next few months as China goes through a bumpy reopening process."
Key figures around 2140 GMT
New York – Dow: FLAT at 33,597.92 (close)
New York – S&P 500: DOWN 0.2 percent at 3,933.92 (close)
New York – Nasdaq: DOWN 0.5 percent at 10,958.55 (close)
London – FTSE 100: DOWN 0.4 at 7,489.19 (close)
Frankfurt – DAX: DOWN 0.6 percent at 14,261.19 (close)
Paris – CAC 40: DOWN 0.4 percent at 6,660.59 (close)
EURO STOXX 50: DOWN 0.5 percent at 3,920.90 (close)
Tokyo – Nikkei 225: DOWN 0.7 percent at 27,686.40 (close)
Hong Kong – Hang Seng Index: DOWN 3.2 percent at 18,814.82 (close)
Shanghai – Composite: DOWN 0.4 percent at 3,199.62 (close)
Euro/dollar: UP at $1.0510 from $1.0467 on Tuesday
Dollar/yen: DOWN at 136.57 yen from 137.00 yen
Pound/dollar: UP at $1.2209 from $1.2133
Euro/pound: DOWN at 86.05 pence from 86.27 pence
Brent North Sea crude: DOWN 2.7 percent at $77.17 per barrel
West Texas Intermediate: DOWN 3.0 percent at $72.01 per barrel
burs-jmb/bys
© Agence France-Presse. All rights are reserved.
economy news online news