economy news online
Global stocks mostly rallied Tuesday thanks to a New Year boost, clouded however by rising interest rates, recession worries and Russia's war on Ukraine. news online
While 2022 was painful for investors, there is a fear that this year could be worse, with International Monetary Fund chief Kristalina Georgieva warning a third of the global economy could slip into recession.
Yet London closed 1.4 percent higher, as traders returned from a holiday weekend to play catch-up with Frankfurt and Paris, which logged gains on both Monday and Tuesday.
German inflation eased in December for a second straight month, preliminary data showed, as government interventions helped to bring down energy prices.
Starting 2023 with a bang
"UK shares kicked off the New Year with a bang despite gloomy predictions from the head of the IMF that one third of the global economy will be hit by recession this year," said AJ Bell investment director Russ Mould.
London's heavyweight energy sector was boosted by recent oil price gains, although crude futures slumped Tuesday, with traders also tracking the gas market.
"Sentiment was boosted in part because of receding concerns over a gas shortage thanks to a milder start to the winter, reducing demand for heating," Fawad Razaqzada, analyst at City Index and FOREX.com said.
And investors' eyes remain on China, where the swift removal of most zero-Covid measures has sparked a massive surge in infections that has filled up hospitals and left crematoriums overloaded.
China's new outbreak has fanned fresh concerns for the economic outlook as businesses are being forced to shut down, after having already been battered by the strict containment measures put in place for almost three years.
However, after a negative start to the day, Asia's markets shifted higher with the gains spilling over into Europe.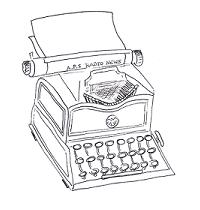 Analysts said infections may have already peaked in major cities including Beijing, where activity is picking up again.
"There will undoubtedly be more suffering and setbacks to come, but markets are always forward-looking and based on the early evidence, China's economy could be well on its way back to 'normal' in the first quarter of the year, raising global growth as a whole for the coming year," said Matthew Weller of StoneX.
Hong Kong stocks rallied on hopes for the city's economy ahead of an expected reopening of the border with China next week, while there were also gains in Shanghai, Taipei, Manila and Jakarta.
On Wall Street, stocks initially rallied on the first trading day of the year, but soon changed direction into the red.
Bracing for rate hikes
Investors are now bracing for another series of central bank rate hikes in the early months of the year as policymakers battle decades-high inflation.
The sharp increase in borrowing costs last year was a key reason for the major pain suffered by equity markets as traders contemplated the end of years of cheap cash.
The US Federal Reserve and others have suggested they will slow the pace of increases, but they are tipped to take rates higher than previously expected and not start to cut until later in the year or even 2024.
Friday's release of US jobs data will be closely followed for an idea of how the Fed will move next, with a strong reading likely to put pressure on the bank to keep lifting for some time.
Key figures around 1645 GMT
London – FTSE 100: UP 1.4 percent at 7,554.09 points (close)
Frankfurt – DAX: UP 0.8 percent at 14,181.67 (close)
Paris – CAC 40: UP 0.4 percent at 6,623.89 (close)
EURO STOXX 50: UP 0.7 percent at 3,882.29
New York – Dow: DOWN 0.6 percent at 32,964.89
Hong Kong – Hang Seng Index: UP 1.8 percent at 20,145.29 (close)
Shanghai – Composite: UP 0.9 percent at 3,116.51 (close)
Tokyo – Nikkei 225: Closed for public holiday
Dollar/yen: UP at 131.03 yen from 130.80 yen on Monday
Euro/dollar: DOWN at $1.0542 from $1.0667
Pound/dollar: DOWN at $1.1962 from $1.2046
Euro/pound: DOWN at 88.11 pence from 88.44 pence
West Texas Intermediate: DOWN 3.1 percent at $77.77 per barrel
Brent North Sea crude: DOWN 3.0 percent at $83.32
burs-rfj/bcp-kjm/bp
© Agence France-Presse. All rights are reserved.
economy news online