economy news online news
Wall Street stocks staged a relief rally and Hong Kong soared on Thursday, but elsewhere equity trading was held back by recession fears. online news
Oil prices, meanwhile, added to recent sharp losses.
Equity markets had been rising ahead of US jobs figures last week, boosted by a surprise drop in inflation and comments from Federal Reserve boss Jerome Powell that the bank was likely to raise rates at a slower pace.
But robust jobs figures and a jump in wages, plus data on Monday showing a forecast-busting jump in activity in the US services sector last month, raised the prospect that the Fed will not back down from sharp rate increases when it meets next week.
That sent stocks slumping, with even China's relaxing of Covid testing and quarantine restrictions, setting up the prospect of a rebound in activity in the world's second-largest economy, unable to turn sentiment.
Following several days of losses, Wall Street moved higher on Thursday, with the Dow up 0.6 percent in late morning trading.
"What we have today, then, is a little rebound spirit — an assumption that the stock market is due for a bounce after behaving so poorly in more recent action…" said market analyst Patrick O'Hare at Briefing.com.
European stocks spent the afternoon wobbling between gains and losses. Frankfurt ended the day flat, while London and Paris shed 0.2 percent.
"The risk-off sentiment… remains hard to kick into touch as concerns about recession stay front and centre," noted Susannah Streeter, senior investment and markets analyst at Hargreaves Lansdown.
"The evil twins of recession and persistently higher inflation are lurking, keeping investors on edge."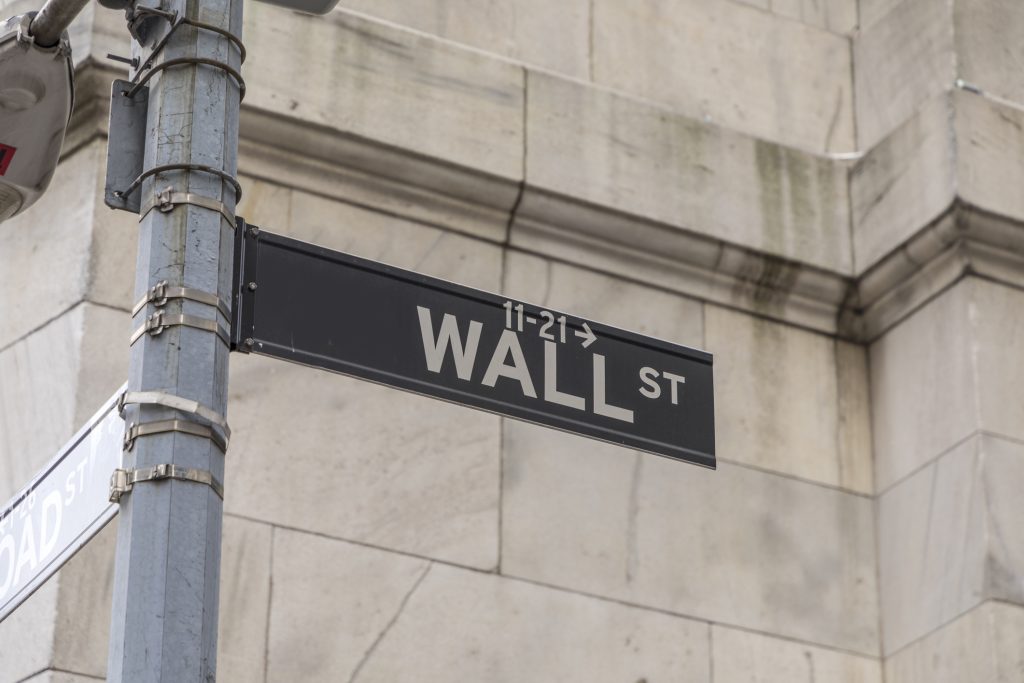 Analysts pointed out that two-year US Treasury yields were much higher than those of 10-year bonds, which is usually considered a clear indication of a looming recession.
This week also saw the heads of some of Wall Street's biggest banks warn of a downturn.
China Covid shift
The fear of a US recession is playing off against China's shift away from its zero-Covid strategy of lockdowns and mass testing.
After widespread protests last month against the strict measures and calls for more political freedoms, authorities have scaled back many of them and on Wednesday announced a nationwide loosening of restrictions.
While there are worries that the more liberal approach will spark a surge in infections, it has helped fan a rally in Hong Kong where Chinese tech firms and property developers are listed.
The Hang Seng Index closed up more than three percent Thursday.
"Developments in China have a big role to play, although as we're seeing once again, Covid-related moves are almost exclusively impacting stocks in domestic markets," said Craig Erlam, senior analyst at OANDA trading group.
"We can see that again overnight, with reports of looser mask and isolation requirements in Hong Kong lifting the Hang Seng and making it the clear outperformer in the region, while most other indices tread water."
Joshua Mahony, senior market analyst at online trading platform IG, said "to a large extent this week highlights how traders have to somehow weigh up the benefits of a gradual Chinese reopening with the fears of an impending economic contraction in the year ahead."
Key figures around 1630 GMT
New York – Dow: UP 0.6 percent at 33,799.15 points
EURO STOXX 50: FLAT at 3,921.27
London – FTSE 100: DOWN 0.2 percent at 7,472.17 (close)
Frankfurt – DAX: FLAT at 14,264.56 (close)
Paris – CAC 40: DOWN 0.2 percent at 6,647.31 (close)
Tokyo – Nikkei 225: DOWN 0.4 percent at 27,574.43 (close)
Hong Kong – Hang Seng Index: UP 3.4 percent at 19,450.23 (close)
Shanghai – Composite: DOWN 0.1 percent at 3,197.35 (close)
Euro/dollar: UP at $1.0548 from $1.0510 on Wednesday
Dollar/yen: UP at 136.58 yen from 136.57 yen
Pound/dollar: UP at $1.2221 from $1.2209
Euro/pound: UP at 86.29 pence from 86.05 pence
Brent North Sea crude: DOWN 1.0 percent at $76.38 per barrel
West Texas Intermediate: DOWN 0.4 percent at $71.74 per barrel
bur-rl/kjm
© Agence France-Presse. All rights are reserved.
economy news online news
Notes from APS Radio News
From the early part of March 2020 to April 15, 2022, the US Federal Reserve had been increasing its holdings by nearly $5 trillion dollars.
It did this each month of that period by buying billions of dollars of corporation and government bonds, in effect, infusing massive amounts of money into the economy.
And, as the FRED graph shows, it did so at rapid rate or at a high rate of velocity.
Economists say that when massive amoutns of fiat money are infused into the economy at high rates of velocity, the likelihood of noticeably higher rates of inflation is made greater.
A number of other central banks followed a similar policy.
For example, between late February 2020, even days before the media started fixating on the virus thingy, and March of this year, the European Central Bank embarked on its own version of monetary expansion.
During that period, the ECB increased its holdings by over 5 trillion euros.
The Bank of Japan also increased its holdings.
Between February of 2020 and earlier this year, it had increased its holding by a few hundred trillion Yen.
For a number of years, including the Bank of Japan, major central banks have kept their interest rates low.
For its part, the Bank of Japan kept its interest rates at negative rates, meaning that depositors had to pay banks to hold their money.
During and before the pandemic, major corporations had increased the number of mergers and acquisitions, as those entities were able to make their purchases using inexpensive money and higher stock valuations.
The other part of the equation was that of supply.
As a result of lockdowns, many small and medium-sized businesses were closed.
Shipping ports had lost workers, and truck drivers going to those ports had to wait in long lines, as a result.
In effect, well before Russia's invasion of Ukraine, shortages of various goods and services developed.
The invasion and sanctions imposed have aggravated shortages of commodities like petroleum and grain.
And there have been instances of price gouging.
economy news online news