headline news online news
British Prime Minister Rishi Sunak on Saturday pledged to provide heavy tanks to Ukraine to help Kyiv's forces "push Russian troops back". online news
Sunak made the pledge to supply the tanks and additional artillery systems as a sign of the UK's "ambition to intensify our support to Ukraine", according to a readout of a phone call with Ukrainian President Volodymyr Zelensky.
The move makes the UK the first Western power to supply the Ukrainians with main battle tanks.
Ukraine's European allies have sent Kyiv more than 300 modernised Soviet tanks since Russia invaded in February 2022.
But they have so far held off on dispatching the Western-made heavy tanks that Ukraine has repeatedly requested to push forward against Russian invaders.
France on January 4 said it would supply Kyiv with the French-made AMX-10 RC — a light tank model.
And Poland on Wednesday said it was willing to send Kyiv 14 advanced Leopard 2 battle tanks as part of an international coalition.
Zelensky thanked the UK on Twitter for making decisions that "will not only strengthen us on the battlefield, but also send the right signal to other partners".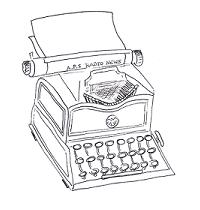 Sunak's formal offer follows reports that he was preparing to sign off on sending four British Army Challenger 2 main battle tanks to eastern Europe immediately, with eight more to follow shortly afterwards.
The prime minister's office has not yet confirmed the exact numbers of tanks it will send to Kyiv.
A Downing Street spokesman said Sunak and Zelensky agreed on the "need to seize on this moment" after Ukrainian victories had "pushed Russian troops back".
"The Prime Minister outlined the UK's ambition to intensify our support to Ukraine, including through the provision of Challenger 2 tanks and additional artillery systems," the spokesman said.
"The Prime Minister and President Zelensky welcomed other international commitments including Poland's offer to provide a company of Leopard tanks."
"The Prime Minister stressed that he and the whole UK Government would be working intensively with international partners to deliver rapidly the kind of support which will allow Ukraine to press their advantage, win this war and secure a lasting peace," the spokesman said.
har/kjm
© Agence France-Presse. All rights are reserved.
headline news online news
Notes from APS Radio News
According to the Council on Foreign Relations, as of the latter part of December 2022, the US has given Ukraine nearly $23 billion in military assistance alone
Stimson.org indicates that the amount of military assistance the US has given Ukraine has gone beyond "all precedents", with respect to comparable and analogous situations.
At its website, Stimson specifies the types of weapons provided to Ukraine:
Over 1,400 Stinger anti-aircraft systems, 8,500 Javelin anti-armor systems, and 32,000 other anti-armor systems.
Over 700 Switchblade Tactical Unmanned Aerial Systems, approximately 700 Phoenix Ghost Tactical Unmanned Aerial Systems, Puma Unmanned Aerial Systems, 15 Scan Eagle Unmanned Aerial Systems, and Unmanned Coastal Defense Vessels.
142 155mm Howitzers, up to 810,000 155mm artillery rounds, 2,500 precision-guided 155mm artillery rounds, and 1,000 155mm rounds of Remote Anti-Armor Mine (RAAM) Systems.
36 105mm Howitzers and 180,000 105mm artillery rounds.
20 High Mobility Artillery Rocket Systems and ammunition.
20 120mm mortar systems and 115,000 rounds of 120mm mortar rounds.
Eight National Advanced Surface-to-Air Missile Systems (NASAMS) and munitions.
High-speed Anti-radiation missiles (HARMs).
20 Mi-17 helicopters.
200 M113 Armored Personnel Carriers, 40 MaxxPro Mine Resistant Ambush
Protected Vehicles with mine rollers, and 200 MaxxPro Mine Resistant Ambush Protected Vehicles.
Over 10,000 grenade launchers and small arms, and over 60,200,000 rounds of small arms ammunition.
headline news online news